Things to Know About Splash Pages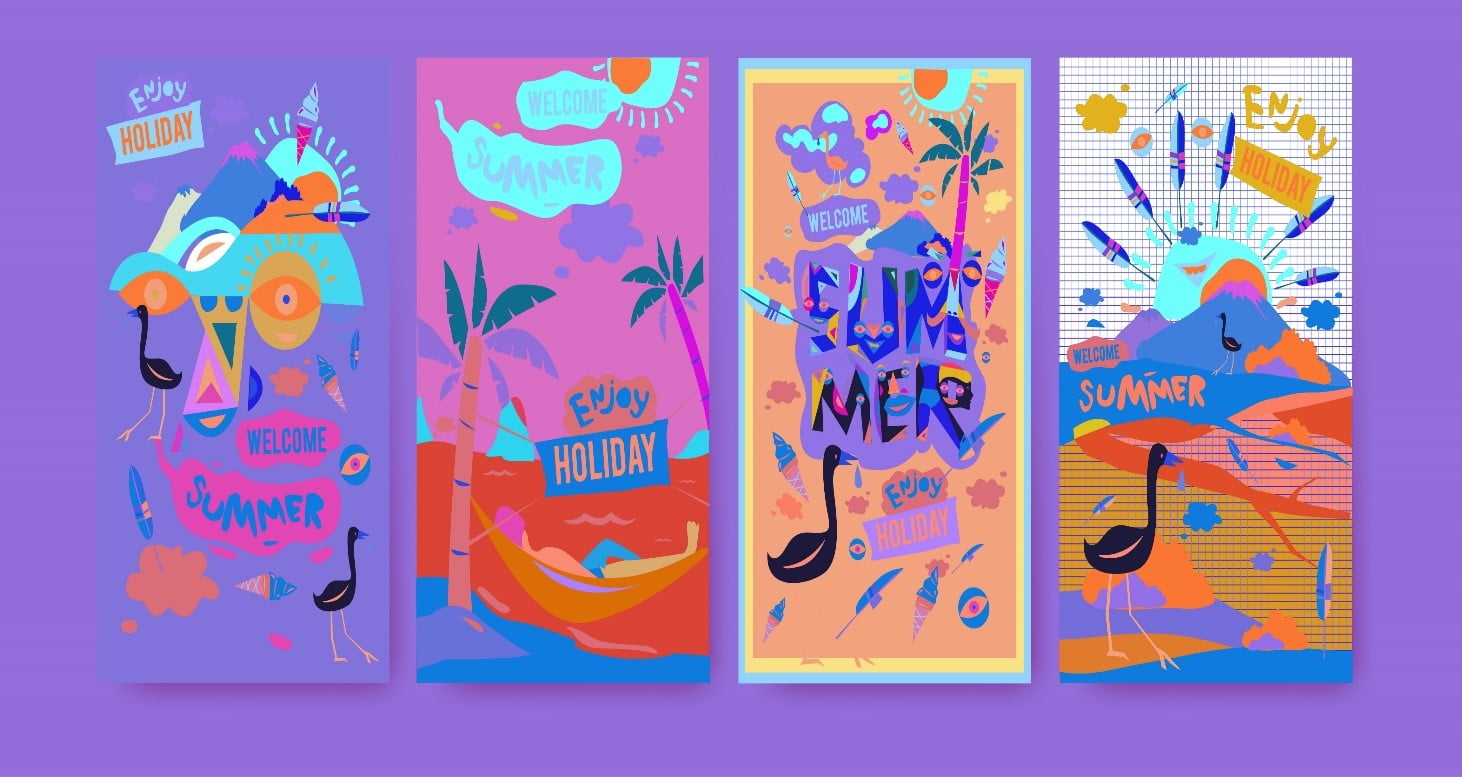 --- Before Content Eh ---
--- Before Content Eh ---
First impressions are important and they almost always last. You need to make an effort to improve your visitor's first impression of your company, and this is what you need to keep in mind when doing online business. The tiny details matter as well as the overall image that your site is projecting.
--- Before Para 1 ---
--- Before Para 1 ---
Today, many websites exist, and user expectations are becoming higher. You need to maximize your interactions with them and engage them while you have their attention. This is especially if you see a lot of organic traffic on your site. This is where a splash page can help you.
For many, they tend to ask what are splash pages in the first place, and how do they differ from landing pages? If you want to know what is a splash page?, or know what to include in one, then here are some pieces of information that you may find helpful.
About a Splash Page
Splash screens are called introductory parts of your website. This is the first page that your visitors see before navigating to the rest of your site. This is a space where you can say everything you need before the users click on the homepage.
You may want to compare this with a business card, but the information is virtual. Aside from knowing about your company, the screens will deliver information like upcoming promotions, vouchers, events, and other perks that many users will benefit from.
Some are happy if they are presented with something that has an air of exclusivity or mystery on them. The message is written in simple words and a single sentence, and there are often exit links that users can click.
--- After 0.2 Eh ---
--- After 0.2 Eh ---
These screens usually ask the users for their name, email, or contact numbers. This is a space that is dedicated to informing your potential customers. For example, you may see the daily quotes and thought-provoking sayings on the Forbes website before you can view the content. This may be something that you want to emulate.
Uses of the Splash Page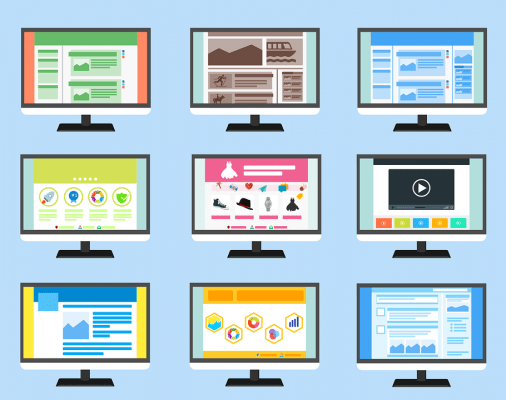 Promotion of upcoming events, launching of new products, and great offers.
Allow the users to choose their regions or language.
Provide disclaimers for age or verification.
Put warnings or alerts.
Announce the loading time of the site.
The elements matter when you create a splash. You may want to view various samples on the web but know that most of them do not have many similarities. Each was created with a purpose in a specific industry, and they can include some of the elements below:
Initial message that's relevant to the users.
Company logos, eye-catching graphics, and colorful pictures
Videos or animation
A choice on how to proceed when viewing content or video.
Advantages and Disadvantages
Some people are unsure whether to put a splash screen on their site or not. You can read more about splash pages on this site here. There are always pros and cons, and it is important to know about them. You need to determine why you are putting one in the first place and whether it can serve as one of your tools to better interact with your visitors. Some of the advantages to consider are:
They load fast because they contain one-liners and few letters. There's little info on them, which allows you to grab the users' attention and deliver the information that you want to communicate with them in the first opportunity you get.
This is a good way for you to show off your portfolio and work. The "wow" factor in creating your craft will make an excellent first impression on your potential customers.
You are allowing the visitors to choose the language and country that they prefer, especially if you have a few versions of your website.
You are allowing the company to get feedback since customers will let you know their preferences through email or comments.
However, for some, this is something that may not work. Some of the disadvantages are the following:
These can be annoying. It is no secret that visitors don't usually like splash pages. In some studies, some immediately went out of the site after seeing one, and there is a 25% chance that they will look for other companies. Some even think that because they were "surprised" with the screen, you are already pushing them away, which is bad for business.
Another thing is that this is not necessarily search-engine friendly. This is because some of them have giant graphics and animation that are not relevant to the system. There are not many words or content to focus on, and this can be a potential for lost sales.
There are also repetitive messages, and many users find it annoying if there are no skip options. When a user decides to go to your website every time, they face the same message repeatedly, and it can be frustrating. They might have to go somewhere else to see the things that they need.
Difference between Landing and Splash Pages
Although the two have similarities and they sound like it, they have differences that one should know about. Below are some of the compilations of their differences to help you better distinguish between the two.
The first thing to know is, by definition, splash pages are pop-ups that you see when you are first trying to access a website. It often has an exit link that will help visitors go to the main site to browse through other content.
--- After 0.5 ---
--- After 0.5 ---
On the other hand, the landing page is standalone, and it is created with a conversion goal in mind. This does not have exit links, but it contains several buttons like about us, services, products, and an add-to-cart option. Some of the other things you may see on a landing page are newsletter subscriptions, entries for contests, content downloads, and webinars registration.
Another difference that they have is the length. The splash screens need to be short but welcoming. On the other hand, landing pages often have long strings of sentences and several blogs to keep visitors engaged.
The creation process is another difference to consider. It just takes minutes to create the splash messages for experts, but the landing page may take a day or two. You can learn more about landing pages here: https://en.wikipedia.org/wiki/Landing_page,
A Few Examples for More Inspiration
1. Age Verification
Some of the alcoholic brands or cannabis sites may include an age verification before you can navigate them. They serve as a warning, and they are not for young audiences. Although the law does not necessarily require verifying the age, the FTC has stated that sellers of alcohol should include age disclaimer content and self-regulate whenever necessary.
Some of these flash screens are specific to the industry, and they do not have exit links. For example, if you're going to enter a site related to cannabis, you are forced to tell them your age before you can be granted access. Some of the designs include brand colors, company logos, and bolder font. There is also a call to action and the message that visitors should be aware that this is only for a specific age group.
--- After 0.7 Eh ---
--- After 0.7 Eh ---
2. Newsletter from Recipes and Food Companies
You may see a splash page that looks like a recipe book, which is relatively common in the food industry. This works well with blogs where the visitors can be asked to sign up with their first name and email. The value proposition is also straightforward, as after signing up, you'll receive delicious recipes for steaks, sandwiches, and kebabs.
3. Mobile-Friendly Sign-up
Most users today use their phones to search for something on the internet. You can utilize this by following an example set by companies like Tom Ford with an overlay that's user-friendly and mobile-responsive.
--- After 0.8 ---
--- After 0.8 ---
Almost half of the page views nowadays may often come from mobile visitors. Just in case you want to increase your views, it is better if you can do optimizations on your website and create an overlay that will catch many of the visitors.
You also need to ask for one thing like an email address. It is simple, and visitors tend to quickly sign up then go back to shopping for their favorite bags, sunglasses, and shoes. Do not make them fill up lots of information as they may quickly exit your site.
4. Cool but Creepy Captures
You can check sites like KILLSTAR, which is a lifestyle and clothing company. You may be surprised when you are faced with a "twist of darkness" where the shapes are that of a coffin. It can be intriguing and enjoyable at the same time. People who love goth, rock, and mystery will love the "coven" and may even happily receive updates and newsletters from this business.
--- After 0.9 Eh ---
--- After 0.9 Eh ---
You need to keep everything simple and ensure that users will not experience any delays in loading times. Capture the users' interest and always get to the point. Minimize the animations and plugins and keep an eye on the reports and analytics.
Track the bounce rates and see if the pages are helping or hurting your website. Refer to valuable information and get an intuitive user experience. When you notice that visitors have spent more time on your pages and you are getting many form submissions, then you can say that your campaign has worked perfectly well in your favor.
--- After Content ---
--- After Content ---