ChemiCloud Hosting Review 2023 – Lightning-Fast Speeds & Impressive Uptime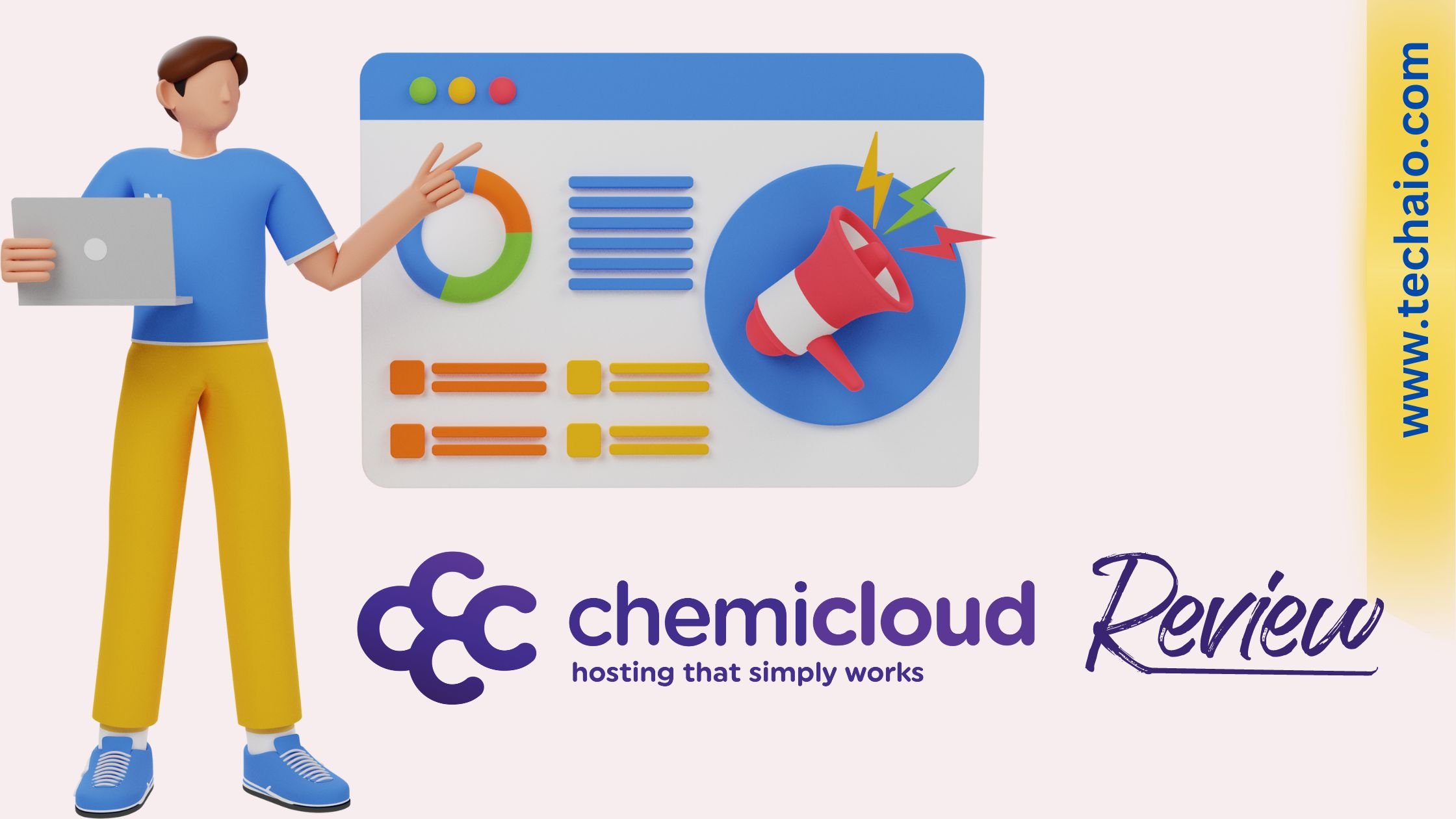 ChemiCloud is a well-established American cloud hosting platform serving over 50,000 customers worldwide since 2016. In this comprehensive & persoonalised ChemiCloud review, we'll delve into various aspects of their hosting services, including speed, uptime, customer support, security, pricing, and more. Let's find out why ChemiCloud stands out as a reliable hosting option in 2023.
Features of ChemiCloud Hosting
In today's dynamic digital landscape, selecting a hosting provider with the right features makes all the difference. ChemiCloud offers impressive reliability, security, performance, and customer support, making it a compelling choice for web hosting. Embark on your online journey with ChemiCloud and experience the power of cutting-edge hosting features elevating your web presence to new heights.
---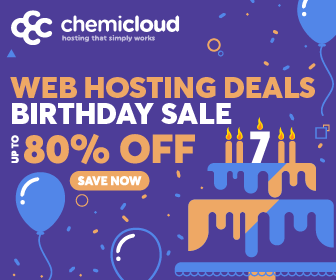 ---
Speed and Performance
One of the first things that caught my attention was ChemiCloud's blazing-fast speed and impeccable performance. Their utilization of LiteSpeed servers is a game-changer, providing lightning-quick website loading times. I was amazed to see a server response time (SRT) of merely 2 ms in Mumbai, making it an ideal choice for my Indian audience. Even on US servers, the loading speeds were on par with other top hosting providers, ensuring a seamless experience for visitors from across the globe.
Uptime You Can Count On
As a website owner, downtime is my worst nightmare. Fortunately, with ChemiCloud, I found solace in their impressive uptime. Over the last 365 days, they boasted an average of 99.97% uptime, and in recent months, it reached a perfect 100%. Their cloud-based infrastructure and efficient data distribution played a significant role in minimizing downtime. What's more, I was pleasantly surprised by their transparent approach of refunding users for any server downtime beyond their uptime guarantee.
Customer Support
Nothing speaks more highly of a hosting provider than their customer support, and ChemiCloud exceeded my expectations. With multiple support channels, including 24/7 live chat, email, ticket system, and phone support, I always felt like help was just a click or call away. The support team was not only responsive but also incredibly knowledgeable and eager to resolve any queries or issues I had. Kudos to the ChemiCloud support superheroes!
Top-Notch Security Measures
The internet can be a scary place, but with ChemiCloud, I felt secure. Their commitment to website security is commendable. They offer free Let'sEncrypt SSL certificates, two-factor authentication (2FA), IP blocker, SSH access, and malware protection. The peace of mind knowing that my website and data were well-protected was worth every penny.
Pricing
Now, I won't lie; when I first saw the pricing, I was a tad hesitant. But let me tell you, it's worth every penny. The Starter plan, starting at $3.95 per month, provided me with all the essential features I needed. If you're looking for more resources, the Pro plan at $6.95 per month and the Turbo plan at $10.95 per month offer additional perks. Plus, when you opt for a 3-year plan, the discounts are pretty sweet! For complete pricing information, click here.
Website Staging
Being a web developer, I often need to test changes on a staging site before going live. ChemiCloud's website staging feature, combined with the user-friendly cPanel-based SitePad website builder, made experimenting and improving my website an absolute breeze.
Migrations and Free Domain
When I decided to move my existing websites to ChemiCloud, they made the process seamless. I couldn't believe it when they offered 200 free cPanel migrations or 10 non-cPanel migrations within 60 days of purchase. And to top it off, they even threw in a free domain for the first year when I started a new website. Talk about going the extra mile!
Refund Policy
It's always nice to have a safety net, and ChemiCloud offers exactly that with their generous 45-day money-back guarantee. The fact that they trust their services enough to offer a full refund (excluding domain or add-on purchases) shows how confident they are in their hosting prowess.
Pros & Cons: The Balance of Perfection
Now, no review is complete without a fair assessment of the pros and cons.
Pros
Swift website speeds with LiteSpeed servers
Improved uptime with a 99.97% average over the last year
Efficient load handling with low average response time
Data centers in 11 locations worldwide, including India
Excellent customer support via various channels
Free domain for 1 year and generous 45-day refund policy
Impressive website security measures
Free migrations for consolidating websites
Cons
Best discounts available on the 3-year plan only
Limited payment methods, lacks Indian options
Storage on shared hosting plans might be limited for some users
No temporary domain or preview URL feature
Malware protection available only on the highest plan
Frequently Asked Questions (FAQs) about ChemiCloud
What is ChemiCloud?
ChemiCloud is a cloud hosting platform providing various hosting services, including Shared Hosting, WordPress Hosting, Cloud VPS Hosting, and Reseller Hosting.
What makes ChemiCloud different from other hosting providers?
ChemiCloud stands out with its focus on transparency, excellent customer support, LiteSpeed servers for faster website performance, and a generous 45-day money-back guarantee.
How reliable is ChemiCloud's uptime?
ChemiCloud guarantees 99.99% uptime, and based on my experience, the platform maintains impressive uptime levels, with an average of 99.92% over the last year.
Does ChemiCloud offer free SSL certificates?
Yes, ChemiCloud provides free SSL certificates for all hosting plans, ensuring secure and encrypted connections for your websites.
Can I migrate my existing websites to ChemiCloud?
Absolutely! ChemiCloud offers free website migrations for up to 200 cPanel accounts or 10 non-cPanel accounts within 60 days of your purchase.
What security features does ChemiCloud offer?
ChemiCloud takes website security seriously, providing essential features like two-factor authentication (2FA), IP blocker, SSH access, and account isolation on shared hosting plans.
How is ChemiCloud's customer support?
ChemiCloud's customer support is exceptional. They offer 24/7 live chat, email, ticket system, and phone support, with knowledgeable agents promptly addressing user queries.
What are the pricing plans for ChemiCloud?
ChemiCloud's pricing starts at $3.95 per month for the Starter plan, $6.95 per month for the Pro plan, and $10.95 per month for the Turbo plan, each with varying resources and features.
Does ChemiCloud provide website staging?
Yes, ChemiCloud offers website staging, allowing developers to test changes on a copy of their site before implementing them on the live version.
Is there a money-back guarantee if I am not satisfied with ChemiCloud?
Yes, ChemiCloud offers a 45-day money-back guarantee. If you are not satisfied within the first 45 days, you can request a full refund (excluding any domain or add-on purchases).
Conclusion
In conclusion, my journey with ChemiCloud has been nothing short of fantastic. From the speedy performance and reliable uptime to the exceptional customer support and robust security measures, ChemiCloud has earned my trust as a hosting provider that truly delivers on its promises. While the pricing may not be the cheapest out there, the investment is well worth the exceptional features and services they offer. So, whether you're a seasoned developer or a newbie, I wholeheartedly recommend ChemiCloud for a hosting experience that's nothing short of amazing.

Disclaimer: This review is based on my personal experience and research, and I may earn commissions from affiliate links. Rest assured, my opinions are genuine, and I stand by my recommendation.

Please wait while you are redirected...or Click Here if you do not want to wait.