GreenGeeks Hosting Review: An Eco-Friendly and Feature-Packed Hosting Solution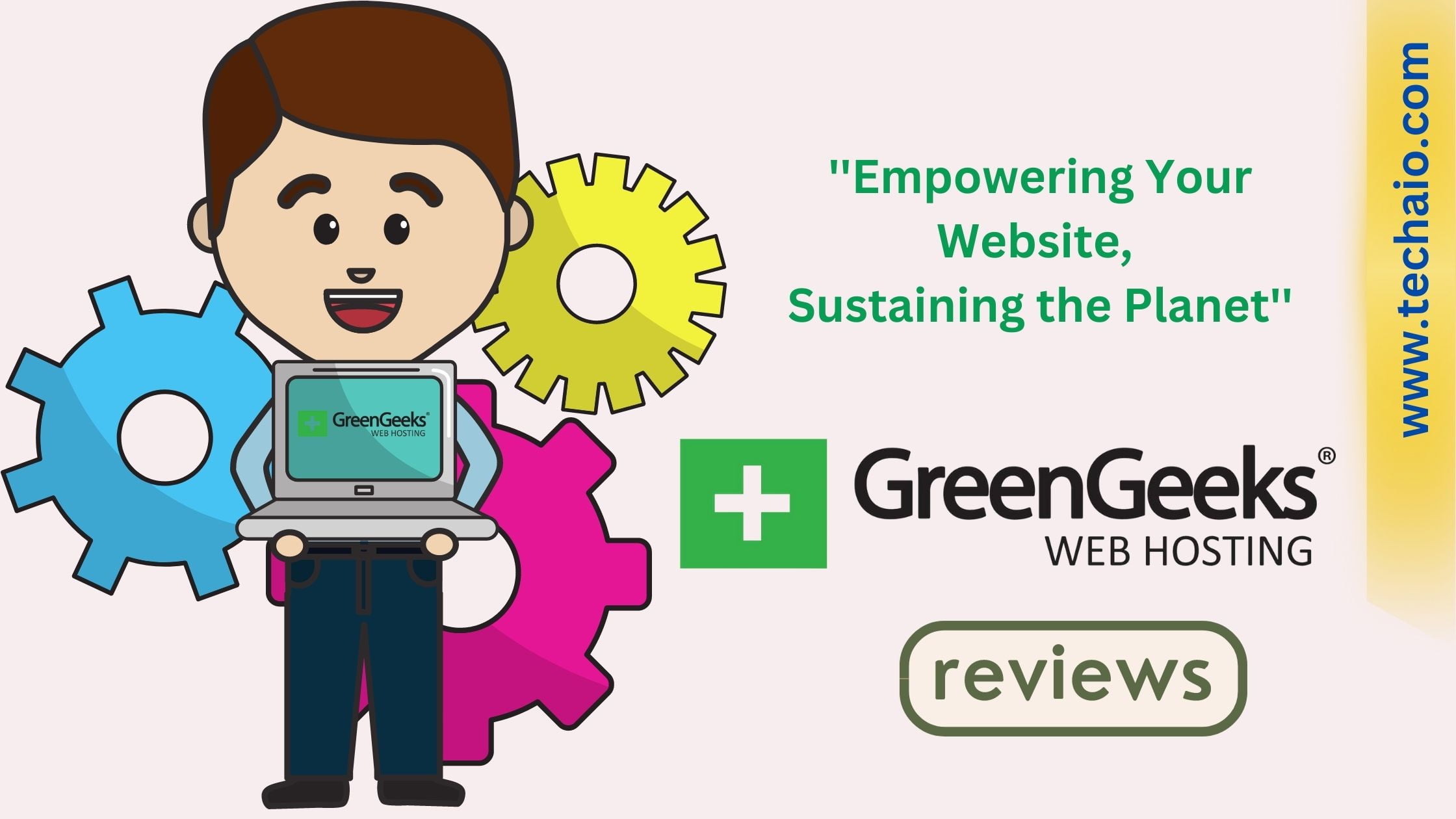 As a digital marketer with extensive experience in managing various websites, I've had the opportunity to work with numerous hosting providers. GreenGeeks caught my attention not only because of its eco-friendly approach but also due to the promises of exceptional performance and robust security features. In this personalized review, I'll share my firsthand experience with GreenGeeks hosting and highlight why it stands out from the crowd.
Eco-Friendly Hosting with a Purpose
As a digital marketer, I understand the importance of making sustainable choices in every aspect of our work. GreenGeeks' dedication to eco-friendly hosting is commendable. Their commitment to purchasing 3x the electricity they consume through Renewable Energy Credits (RECs) and actively participating in reforestation efforts by planting a tree for every account provisioned aligns with my values. GreenGeeks' conscious efforts to minimize their carbon footprint make them an ideal choice for environmentally conscious website owners.
Affordable Pricing with Generous Features
Pricing is a significant consideration for digital marketers, especially when managing multiple websites. GreenGeeks' affordable plans, starting at just $2.95 per month, are a boon for those looking to save on hosting costs. The Pro plan with unlimited disk space, websites, and email accounts offers excellent value for money. The inclusion of free daily backups, SSL certificates, and a domain for the first year makes GreenGeeks a budget-friendly and feature-packed hosting solution. Click here for detailed information on pricing.
User-Friendly Interface and cPanel Integration
Managing multiple websites requires an intuitive and efficient hosting interface. GreenGeeks' custom dashboard paired with the familiar cPanel offers the best of both worlds. The modern and user-friendly custom dashboard simplifies website management, making it suitable for beginners and experienced users alike. Navigating through the dashboard, I could easily set up email accounts, activate SSL certificates, and manage domains without any hassle. The one-click app installer in cPanel allowed for quick and effortless installations of popular CMS platforms like WordPress.
Impressive Performance and Reliability
As a digital marketer, I know the importance of website performance in providing an optimal user experience. GreenGeeks' performance has been consistently impressive during my usage. With an uptime of 99.98% over a two-week monitoring period, I had peace of mind knowing that my websites were accessible and reliable. Load times were swift, with both the Largest Contentful Paint (LCP) and Fully Loaded Time well within Google's recommended benchmarks. GreenGeeks' servers handled traffic spikes effortlessly, ensuring smooth performance even during peak hours.
Robust Security Measures
Security is a top priority for digital marketers, especially when managing client websites. GreenGeeks' security features provided comprehensive protection for my websites. The free Let's Encrypt SSL certificates and daily backups added an extra layer of security, ensuring that sensitive data remained safe. Their Website Application Firewall (WAF) and DDoS protection safeguarded against potential threats effectively. The proactive malware scanning and cleanup service were particularly valuable in maintaining the integrity of my websites.
Responsive Customer Support
In my line of work, responsive customer support is crucial to resolving any hosting issues promptly. GreenGeeks' 24/7 live chat support was my go-to option, and in most cases, the agents were quick to respond and offered knowledgeable assistance. While there was a slight delay in resolving a malware issue on one occasion, the support team eventually handled it to my satisfaction. The extensive knowledge base provided a wealth of information, answering many of my questions without needing to contact support.
FAQs about GreenGeeks Hosting
Is GreenGeeks a reliable hosting provider?
Yes, GreenGeeks has proven to be reliable with an uptime of 99.98% and impressive performance during traffic spikes.
What is the pricing of GreenGeeks hosting plans?
GreenGeeks offers affordable plans, with shared hosting starting at $2.95 per month.
How easy is it to manage websites with GreenGeeks?
GreenGeeks provides a user-friendly custom dashboard and integrates cPanel for more advanced tasks, making website management a breeze.
Does GreenGeeks offer a free SSL certificate?
Yes, all shared hosting plans come with a free Let's Encrypt SSL certificate.
Can I host multiple websites on GreenGeeks' hosting plans?
Yes, the Pro and Premium plans offer unlimited websites, making them suitable for managing multiple sites.
What security measures does GreenGeeks offer?
GreenGeeks provides free SSL certificates, daily backups, DDoS protection, malware scanning, and a Website Application Firewall (WAF).
How does GreenGeeks handle traffic spikes?
GreenGeeks' servers handle traffic spikes well, ensuring smooth performance even during high-traffic periods.
Is GreenGeeks' customer support responsive?
GreenGeeks offers 24/7 live chat support, and their agents are generally quick to respond and knowledgeable.
Can I install WordPress easily with GreenGeeks hosting?
Yes, GreenGeeks provides a one-click app installer in cPanel, making WordPress installation a simple process.
Does GreenGeeks offer a money-back guarantee?
Yes, GreenGeeks offers an unconditional 30-day money-back guarantee, providing peace of mind for new customers.
Conclusion: A Hosting Solution That Stands Out
As a digital marketer who values sustainable practices and seamless website performance, GreenGeeks has impressed me on many fronts. Their eco-friendly approach, competitive pricing, user-friendly interface, and robust security features make them a top contender in the hosting industry. From reliable uptime and fast load times to attentive customer support, GreenGeeks checks all the boxes for a feature-packed and responsible hosting solution.

If you're a digital marketer or website owner seeking an eco-friendly hosting provider with a solid track record, GreenGeeks is the ideal choice. Their commitment to sustainability and focus on delivering reliable, secure, and user-friendly hosting services make them stand out in a crowded market. Give GreenGeeks a try, and experience hosting with a purpose.

Please wait while you are redirected...or Click Here if you do not want to wait.