Get Your Web Design Fix from the Best Instagram Profiles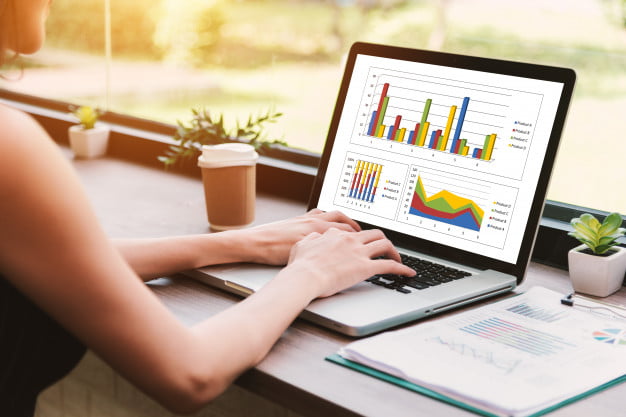 --- Before Content Eh ---
--- Before Content Eh ---
There have been few pushes to the world of design as significant as the dawn of the internet and the computer age. From digital art to website design, the internet has thrown open this otherwise niche skill and made it easier to learn and extremely approachable. Whether you are a newbie looking for inspiration or a seasoned professional open to new ideas, social media is full of incredible web design. While designers were previously limited to showcasing their portfolio on personal websites and blogs, over the last few years the trend has been to also be active on visual-focused social media platforms like Instagram.
--- Before Para 1 ---
--- Before Para 1 ---
As per https://www.searchenginejournal.com, Instagram is progressing rapidly and has surpassed 500 million daily active users who are responsible collectively for generating over 95 million posts every day. Instagram now has over 1 billion monthly active users and has been the fastest growing platform for photographers, artists, developers, and other creatively-oriented individuals in the last few years. It is home to thousands of web designers, UX and UI developers who share their work along with guidelines, workflow and process tips, new ideas, and so much more. Here are some of the best profiles you can follow today.
Jessica Walsh (@jessicavwalsh)
Jessica Walsh is a very successful illustrator, graphic designer, and art director. She is also a founding partner at the Sagmeister & Walsh agency. Clocking in at over 500,000 free Instagram followers, her Instagram profile is full of incredibly interesting branding ideas, design campaigns across several domains, and ideas that are always fresh and intriguing.
--- After 0.2 Eh ---
--- After 0.2 Eh ---
Morgan Richardson (@morgan.codes)
Morgan Richardson is a trailblazer who has been blogging and posting on Instagram since she was an undergrad. She is a profound advocate for social progress and change and has constantly shown solidarity and support for marginalized voices alongside her efforts to inspire young girls and women to get into and succeed in the tech world. Her profile (now at almost 45,000 followers) is a goldmine for anyone tech-oriented or looking to start a career in tech. She chronicles her own journey from student to mentor, her professional life, and also provides a host of tips and resources to navigate the modern tech scene. You can now buy 50 likes on Instagram by getting in touch with a digital marketing company.
Sarah Parmenter (@sazzy)
Sarah Parmenter is a prominent web designer and blogger. She has been heavily invested in UI design, crafting engaging experiences for the web as well as mobile and tablet for years. She has founded the 'You Know Who' design studio and is also the co-host of the immensely popular 'Happy Monday' podcast. Her Instagram profile has over 16,000 followers and is a paradise for anyone interested in aesthetics, interior design as well as digital design.
Yael Levey (@iamnotmypixels)
A UX designer and Design Manager at Facebook, Yael Levey is a resident of London. She shares content on her Instagram profile that is delightful as well as insightful, ranging from wireframes and design processes that she employs to motivational posts for professionals young and old. Her profile, sitting at over 22,000 followers, strikes a perfect balance of everything you would want to see on Instagram and is a must-follow.
Michael Korwin-Piotrowski (@dsgnr_)
Michael is the chief Art Director for the musical collaboration platform BeatStars and a Design Lecturer in Collegium Da Vinci in his native Poland. He is easy-going and his profile has an incredible mix of beautiful photography, samples of solid UX design work, clean aesthetic posts, and so much more. If you are not among his 8,500+ followers, you will not regret subscribing to his profile.
--- After 0.5 ---
--- After 0.5 ---
Giga Tamarashvili (@gtamarashvili)
Based in Tbilisi, Georgia, Giga Tamarashvili is a web designer focusing heavily on interactive UX and UI design. His Instagram account is a fantastic resource for anyone looking to really understand user experience and grasp the core tenets of good, eye-catching, and human-centric web design. He currently has over 18,000 followers on the platform.
Marcus Michaels (@marcusmichaels)
A passionate front-end developer from London, Marcus M Michaels has amassed a following of over 16,000 on Instagram due to his solid design abilities, wonderful lifestyle and professional advice, and smart coding tips. He has founded a startup called Modest Industries and is never shy about the hardships he had to go through to get it off the ground.
--- After 0.7 Eh ---
--- After 0.7 Eh ---
Jessica Robbins (@uxmemo)
The Creative and UX Director at Saxum, Jessica Robbins has an incredibly helpful Instagram profile for students and seasoned disciples of UX alike. Each one of her posts is a sticky note with ideas for UX-oriented thinking, positive affirmations, and design concepts. It will most definitely be helpful for you, as it has been for her 6,500 followers already.
--- After 0.8 ---
--- After 0.8 ---
--- After 0.9 Eh ---
--- After 0.9 Eh ---
Conclusion
Instagram is a wonderland for users who are creatively inclined. You can not only find the most incredible people in the web design field, but also learn from them, see their best work, and be encouraged to make something inspired by them. The best part is that once you have launched yourself off the ground, you can also share your progress and projects on Instagram to give back to the community, reinforcing the strength of the social network.
--- After Content ---
--- After Content ---