How Microsoft Office Tools Can Optimize Business Processes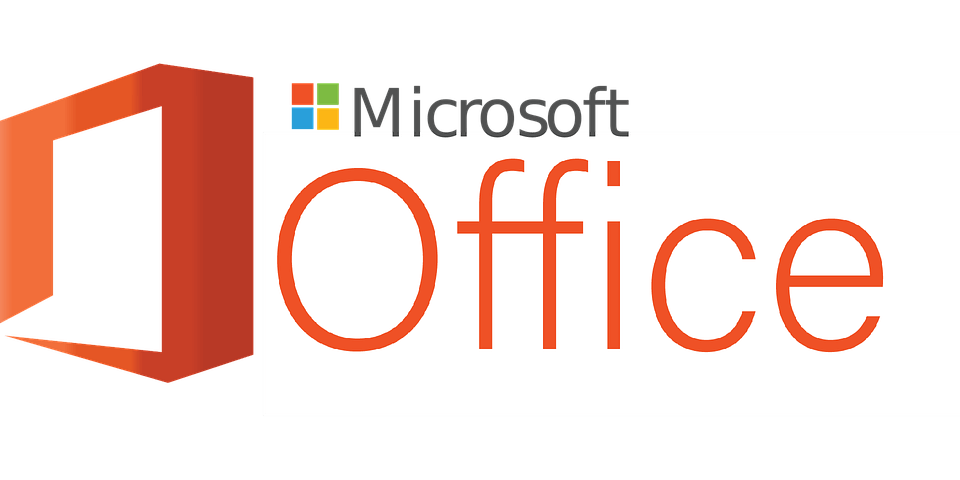 If statistics are anything to go by, Microsoft Office continues to rise in popularity. In the year 2020, over 95 million users came on board.
While businesses were struggling to remain open, Microsoft teams realized an 894% growth. To date, there are more than 145 million active users worldwide.
The popularity of the platform is due to the excellent products available. The cloud-based Microsoft Office 365, for example, is a game-changer. Users get access to a wide range of fantastic tools.
Project management is easy with Microsoft Projects. Microsoft teams provide a platform for collaboration, sharing documents, and conferencing facilities.
OneNote helps with organizing tasks and to-do lists, and so much more. Our article looks at how Microsoft Office tools can optimize business processes. Get ready to benefit from all the fantastic features the platform has to offer.
1. Tons of Applications to Make Life Easy
One thing that makes Microsoft so popular is the tons of applications that will make your life so easy. Signing up for Microsoft Office 365 brings convenience like never before. You get access to tools like:
Onedrive for secure hosting of files on the cloud platform
SharePoint for better management of data, documents, and projects on your intranet
Microsoft Teams for easy collaboration. It is a vital tool in these times when people prefer remote working
Publisher that can help marketing teams come up with brochures, booklets, and newsletters
Microsoft Project for the centralization and easy management of the jobs, and so much more
Microsoft 365 gives you everything you need on one platform. But, some of the tools may be a bit difficult to use, especially for beginners.
The good news is that there is a quick solution available at hand. Signing up for Microsoft Project tutorials, for example, unleashes its true potential. Best of all, they are free, and you only need to give yourself enough time to learn.
2. Remote Working Capabilities
The traditional office setting has undergone a significant shift. 2020 was the year the Corona pandemic made its entry into the world. Social distancing and stay-at-home orders saw businesses shift to online platforms.
Employees had no choice but to embrace the work from home or remote working concept. With no end to the ongoing pandemic, many people still prefer to work from home.
Companies need proper infrastructure to ease remote working. The platforms need to be efficient, allow for collaboration, and secure. Microsoft Office 365 provides all this and more.
Cloud-based storage means team members can access important documents from wherever they are. The only thing they must have is internet connectivity and the right equipment.
The platform is accessible on all smart devices, including mobile phones. You don't need to sit in front of a computer to work.
Task allocation and management are easy on Microsoft Project and Microsoft teams. Everyone knows their role resulting in less back and forth. Management also gets reports and project overviews on the dashboards.
3. Process Automation Helps with Efficiency
Microsoft Office 365 workflows bring higher efficiency in the processes. Get access to a wide range of functionalities. Such include document approvals, onboarding, and even paying supplies.
Others are collecting feedback, expense reporting, and document disposition. With better communication and collaboration, the business saves time.
Further, automating repetitive tasks results in better accuracy in the process. You avoid human errors that arise from boredom due to the tedious nature of some of the jobs.
Timely reports and data-driven insights allow for quick and accurate decision-making. Integrating Office 365 with other systems or software increases convenience. The teams get everything they need for the greatest output.
Another fantastic tool is the Microsoft PowerApps. You can create mobile, desktop, or web applications.
The platform provides savings in development costs. Microsoft PowerApps also helps reduce the complexity of the processes. It offers users access to a suite of services, apps, and data platforms.
Best of all, users do not need advanced coding knowledge to take advantage of the offering. Even those with basic office skills find that the tool has a lot to offer.
4. Grow Your Business with Microsoft Office
The Microsoft Power platform is a fantastic resource to help you grow your business. The platform allows for data analysis, the creation of solutions, and process automation.
You can optimize business processes by using some of the products. These are:
Power BI for analyzing data that you collect from different sources
Power automate that helps remove manual processes through workflow automation
Power virtual agents that improve the quality of customer service. It helps in the development and implementation of chatbot technologies.
You get further convenience and customization through integration with other apps. Such include Dynamics 365, Office 365, and Azure. You get to build end-to-end business solutions that respond to your business needs.
5. Excellent Data Security Features
One of the challenges of cloud-based platforms is vulnerability to hackers. Without suitable security measures, cybercriminals can get access to your networks.
Hackers may steal critical customer information. Ransomware is also another method of attack where they hold your data until you pay for it.
Companies have to be aware of cybersecurity threats. They can take appropriate steps to avoid them. Microsoft Office takes security as a top priority.
Some of the security features include data encryption and loss prevention. You also get advanced threat analytics (ATA). ATA will alert you in case of suspicious activities on your site. It also scans for and removes anything suspicious.
Final Thoughts
Optimizing business processes results in many benefits for the company. You achieve efficiency in your operations, resulting in higher productivity. Manual handling of tasks can be tedious and time-consuming.
It can also lead to low morale amongst employees if they find that the jobs are not mentally challenging. You save on time by automating the processes.
It also frees up the teams to concentrate on other areas. In the end, teams achieve greater job satisfaction.
Microsoft Office is the perfect solution due to the number of tools available. Determine what your business needs are so that you choose the right tools.
Also, invest in training opportunities for team members. It ensures they enjoy the true potential of Microsoft Office.