How to Transfer Data from iOS to Android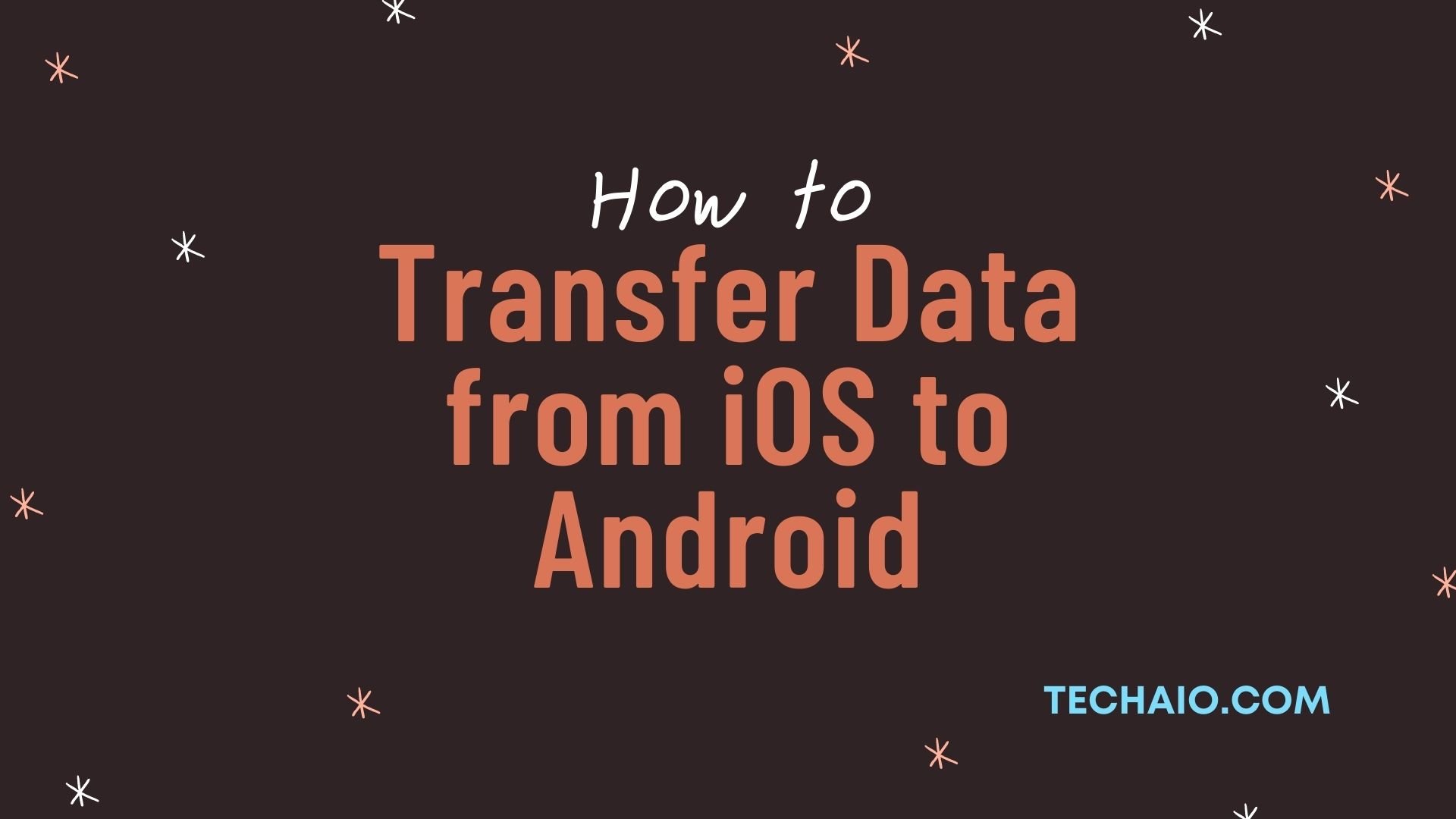 --- Before Content Eh ---
--- Before Content Eh ---
Apple devices have always been viewed as the best that the world of mobile technology has to offer. In fact, the original iPhone was the first phone to give a person the first experience of a `smartphone´ using a capacitive touch-enabled screen, and a full version of the internet, on a handheld device, with just one button on the front surface. Since then, Apple has put out newer versions of all the devices, the iPhones, the iPads, Macbooks, and iMacs all compatible with Apple's own operating system, the iOS. While Apple has always been associated with status and luxury, Android is usually viewed as a people-friendly, affordable, and more open platform for mobile technology.
--- Before Para 1 ---
--- Before Para 1 ---
Apple usually releases their smart devices once a year, while given the number of companies that use Android as their operating system, the choice of devices is vast. And given the huge variety of options, and the quality of flagship devices at par with the very best that Apple has to offer, it is natural for a certain number of users to shift to Android devices, in order to fully explore its capabilities.
When the user makes a shift from Apple devices to Android-based devices, the first thought that may pop up in their minds would be whether they will be able to shift their data from the older device to the new one. After all, a huge amount of personal data is stored on our devices. Be it contacts, important files, photos, videos, and our app data. We all have our favorite apps installed on our devices. Right from social media apps, mailing apps, or gaming apps like PubG or apps that allow us to play our favorite online casino games in India. So obviously we would not like our precious data to be lost in the transition.
--- After 0.2 Eh ---
--- After 0.2 Eh ---
But rest assured, it is very easy to transfer all your data from iOS devices to Android. For starters, if you are already using Google's services on your iOS device, it is remarkably easy.
How to transfer your contacts
The first thing that one would like to transfer to their new device would be the contacts. No one wants to lose those important phone numbers! If your contacts are synced with your Google account, all you need to do is to sign in to your account on the new device. If your data is linked to your iCloud account, you can mail the contacts to your Gmail account using vCards, which are contact cards that can be shared.
You can open icloud.com on your Safari browser, go to the address book option, click on the `Gear´ icon, and choose select all. Once selected, choose the `Export vCard´ option. This downloads a VCF file, which you can export to your Gmail account, by opening Gmail, Contacts>More>Import.
--- After 0.5 ---
--- After 0.5 ---
Moving e-mails
There is no need to transfer. You can simply log in to your Gmail or iCloud account or any other email account and simply read your messages.
--- After 0.7 Eh ---
--- After 0.7 Eh ---
Moving photos, music, and other media
In order to transfer your pictures and other media, you will have to download the Google Photos app from your iOS app store. Open the app once you download it, sign in to your Google account, choose the `Backup & Sync´ option, and tap Continue. All your media files will be synced to your Google account and you can access them from your Android phone by signing in on the new device using the Gmail account.
--- After 0.8 ---
--- After 0.8 ---
You can transfer your music using the Music Manager for Mac. This app allows you to transfer all the music in your iTunes account to Google cloud and then you can play your music via the Google Play Music app on your Android device.
--- After 0.9 Eh ---
--- After 0.9 Eh ---
Moving your text messages.
This can be a tricky part and can only be done by using some third-party apps, or data transfer apps offered by the manufacturer of your Android device.
--- After Content ---
--- After Content ---