How to Install Touchpad Driver on Lenovo ideapad 320 on Win 7
I m using Windows 7 OS in my new Lenovo ideapad 320. According to manufacturer this Laptop does not support windows 7 so there is no driver available on its official website.
After a lot of efforts, I got success in installing touchpad driver on my Laptop. After successful installation I got backup of drivers with Driver Magician software so that I can share it worldwide.
Steps to Install Touchpad on iDeapad 320
1. Download and Install Driver Magician
Install a third party software Driver Magician on your laptop and activate the software.
Link to Download Driver Magician: http://www.drivermagician.com/DriverMagician.exe
---
2. Activate the Software using keygen.
Link to Download Keygen: https://www66.zippyshare.com/v/kQPSO199/file.html
---
3. Download the Driver
Link to download driver: https://www18.zippyshare.com/v/UqVn6cur/file.html
---
4. Extract the driver in C:\Touch Driver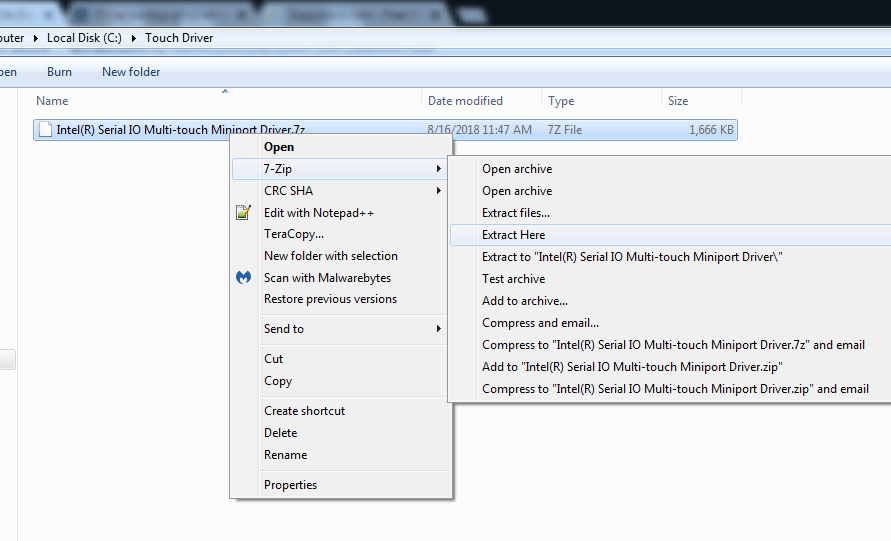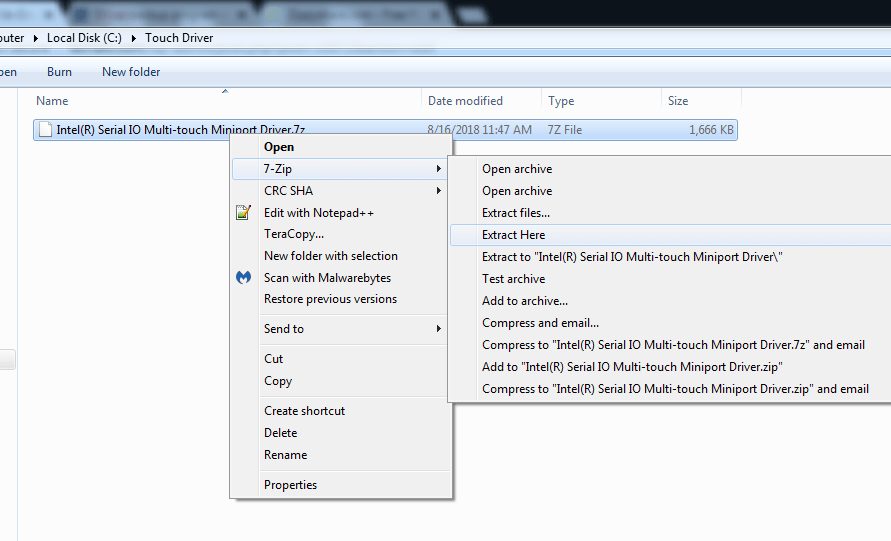 ---
5. Run Driver Magician and click on Restore Drivers and then select the path C:\Touch Driver and then click OK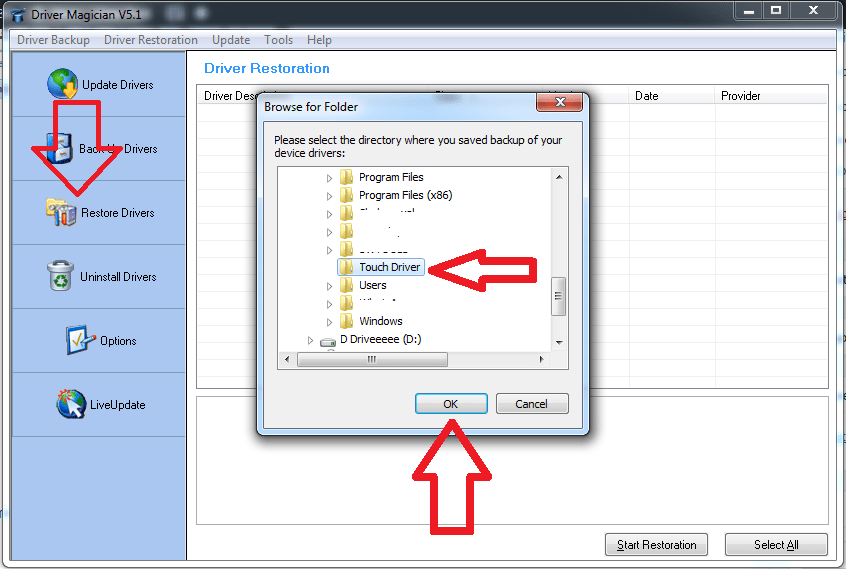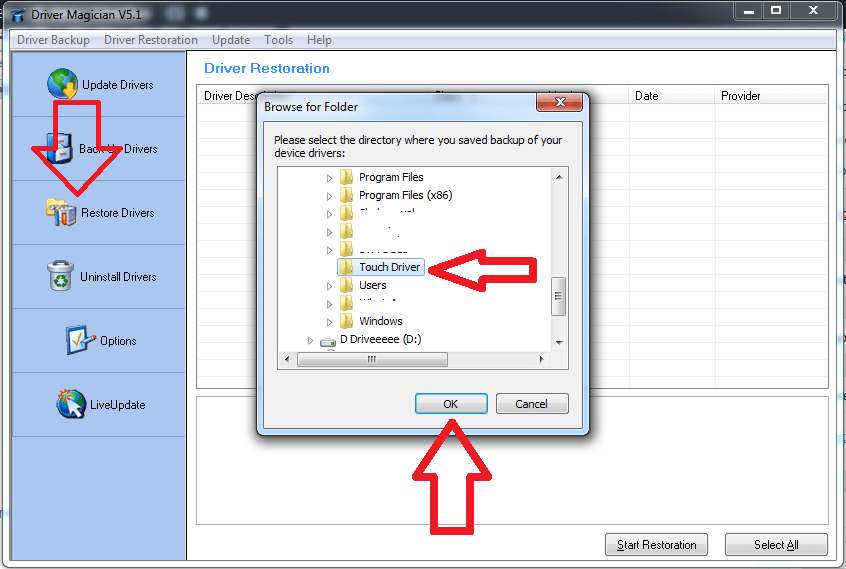 ---
6. Select the checkbox "Intel(R) Serial IO Multi-touch Miniport Driver" and click Start Restoration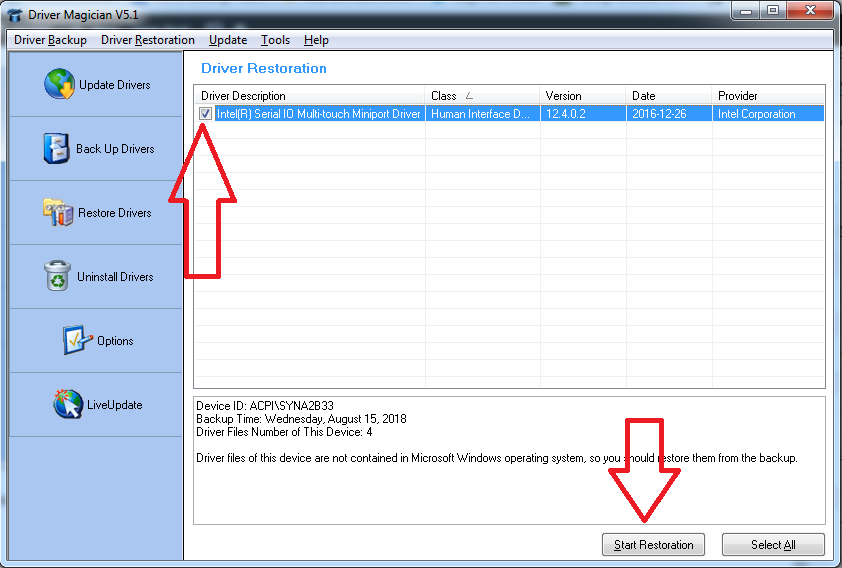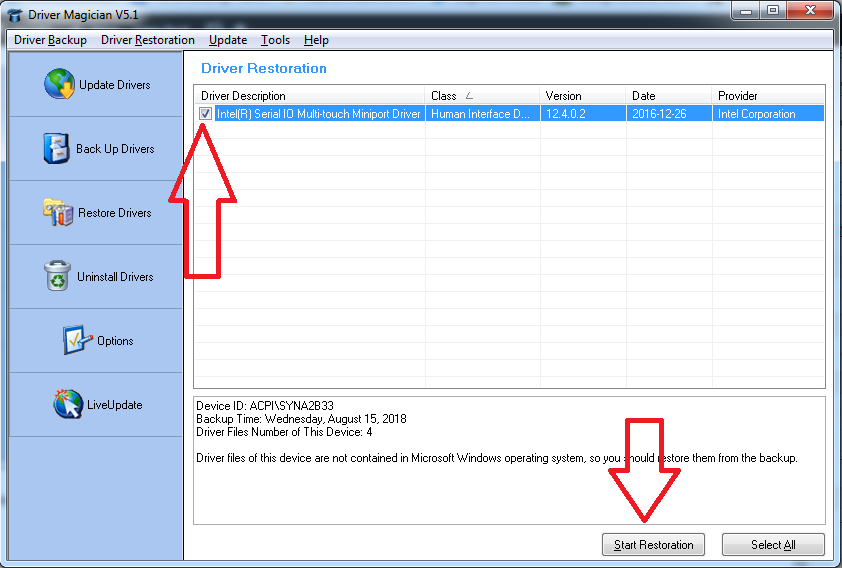 ---
7. Click OK and restoration will start.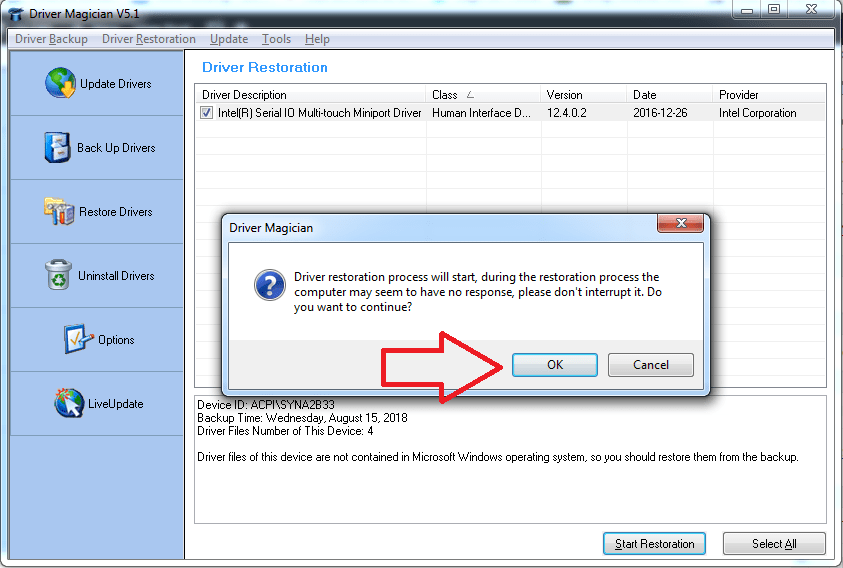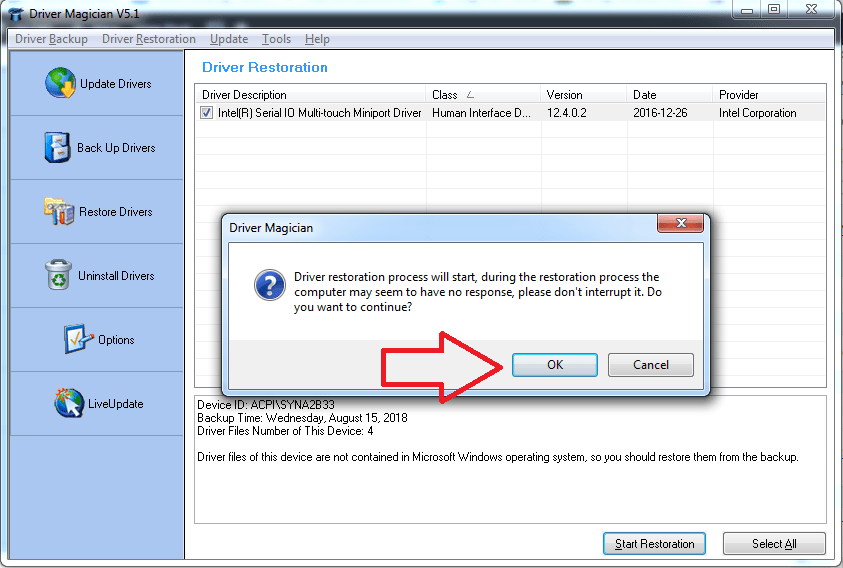 Hopefully your touch will work right after restoration. 🙂