Confused between prepaid or postpaid plans? Some quick tips to help you make the choice!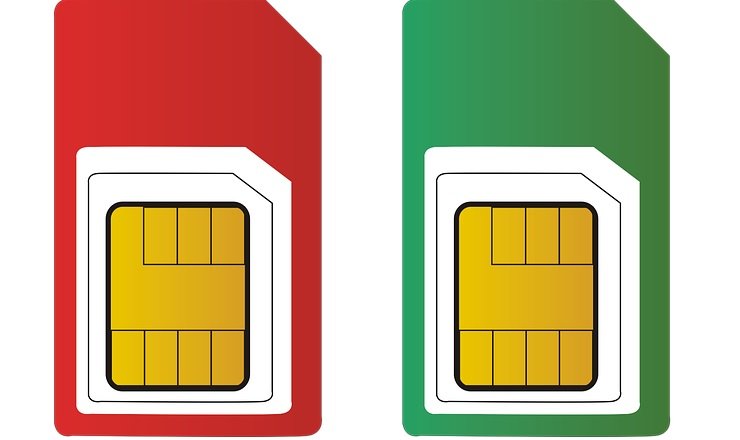 Smartphones are now everywhere. They have become extremely important for us and aid us in each and every walk of life. Your smartphone is there for you always – be it in your professional or personal life.
--- Before Para 1 ---
--- Before Para 1 ---
Surely, smartphones aren't the only technological advancement that has changed our lives. The internet has certainly played a key role in helping smartphones achieve this level of penetration in day-to-day lives of people.
Henceforth, the basic quality of life for the overall population has increased by leaps and bounds, economies have grown in scales and newer opportunities have opened up in all sectors. Be it FMCG, IT, hospitality, BFSI, logistics or any other sector– everyone will agree that the internet and smartphones have played a truly transformative role all around.
The role of internet
The rise of internet along with cheap internet plans has ensured that everyone can now access the web. Making internet accessible to everyone was a great feat. And now, as a result of this innovation, businesses can go digital, round the clock mobile phone internet connection is a reality and working from home during the pandemic seems easy.
The list of advantages of cheap internet plans is almost endless. However, if you are in the market for a brand new mobile phone connection, you can be in for a dilemma. Mobile phone plans are available in two broad forms – on one hand you have the prepaid plan and on the other, there is the postpaid plan.
Both postpaid and prepaid plans have their fair set of advantages, differing price points, varying benefits, and a lot more. To understand what these plans are and what sets each one apart from the other, let us look deeper:
The Prepaid Plans
The prepaid plan is tailormade for you, if you want to pay upfront for the services of your new mobile phone connection. The prepaid sim will be active for you and perform all the associated functions such as send SMS, make phone calls, or provide internet according to the pack that you choose at the beginning.
The amount of calls, or data pack that you can get over the prepaid plan depends upon how much you pay for it in the first place.
Once the prepaid credit limit of your prepaid SIM is exhausted, you will have to recharge the SIM with the same or any other prepaid plan that you want, if you wish to avail its services once again.
Prepaid Recharge
A prepaid recharge is the amount you pay before your current plan expires, so that you can continue using similar services. However, that is not all.
Prepaid recharges also contain various calling packs or data packs, which are solely intended to increase your overall calling or mobile internet balance. These are treated as add-ons for the current plan that you have. Therefore, you have to pay extra to use them alongside the current plan which you are using.
--- After 0.5 ---
--- After 0.5 ---
The Postpaid Plans
Now, on the other side you have the postpaid plans which differ from the prepaid plans in a number of ways. Once you get a postpaid plan for yourself, you will be asked to pay your required bill only at the end of the month.
A postpaid plan will mention all the facilities that it will provide you beforehand, such as how many calls you can make, how much data pack or SMSes can be sent. The price for the postpaid usage is also mentioned beforehand.
Data Rollover
Data rollover is one extremely convenient and useful feature, that you can find only on the best postpaid plan. You cannot avail this on your prepaid plan.
The basic idea behind a postpaid plan is very simple. You get a defined amount of internet with your postpaid SIM, let us say 5GB of internet. Now, you have a busy month where you do not use a lot of it, and at the end of the month, you are left with 3GB of internet.
As the next month kicks in, you may consider beginning with 5GB of internet yet again. However, that is not the case. Thankfully, you get even more internet! The 3GB that was left last month gets added to your current 5GB plan.
So, you now have 3GB+5GB, which means, 8GB of high speed mobile data on your phone. This is the magic of the data rollover feature, and you can take advantage of it only through the best postpaid plan.
--- After 0.8 ---
--- After 0.8 ---
Look out for the benefits
Regardless of whether you go for a prepaid plan or a postpaid plan, it is very important that you are aware of the additional benefits that you can use on these plans. Popular mobile phone operators, such as Airtel, offer a wide variety of best Airtel Postpaid plans along with exclusive features and benefits.
Moreover, the more you pay for these plans, the more benefits you can avail. So effectively, you will save more money if you go ahead and buy the costlier plans.
Which plan should I choose then?
Choosing the correct plan, amidst so many network providers can be a challenge. Therefore, it is always prudent that you go for the ideal network provider who provides some of these exciting benefits:
Wide range of network connectivity, all across the country
Multiple plans that take care of all your needs and requirements
Blazing fast internet on your smartphone, no matter what time of the day it is
Incredible call quality which makes communication simpler for everyone around you
Minimised risk of call drops
Unlimited calling so that you always remain connected
You also need to clearly understand your daily requirements for the prepaid or postpaid plan that you choose. The amount of data pack offered, the streaming platform benefits and various other features that come attached to it – all of these will play a significant role in helping you choose the plan that suits you best.
--- After Content ---
--- After Content ---