Benefits of Adobe Sign for Business Use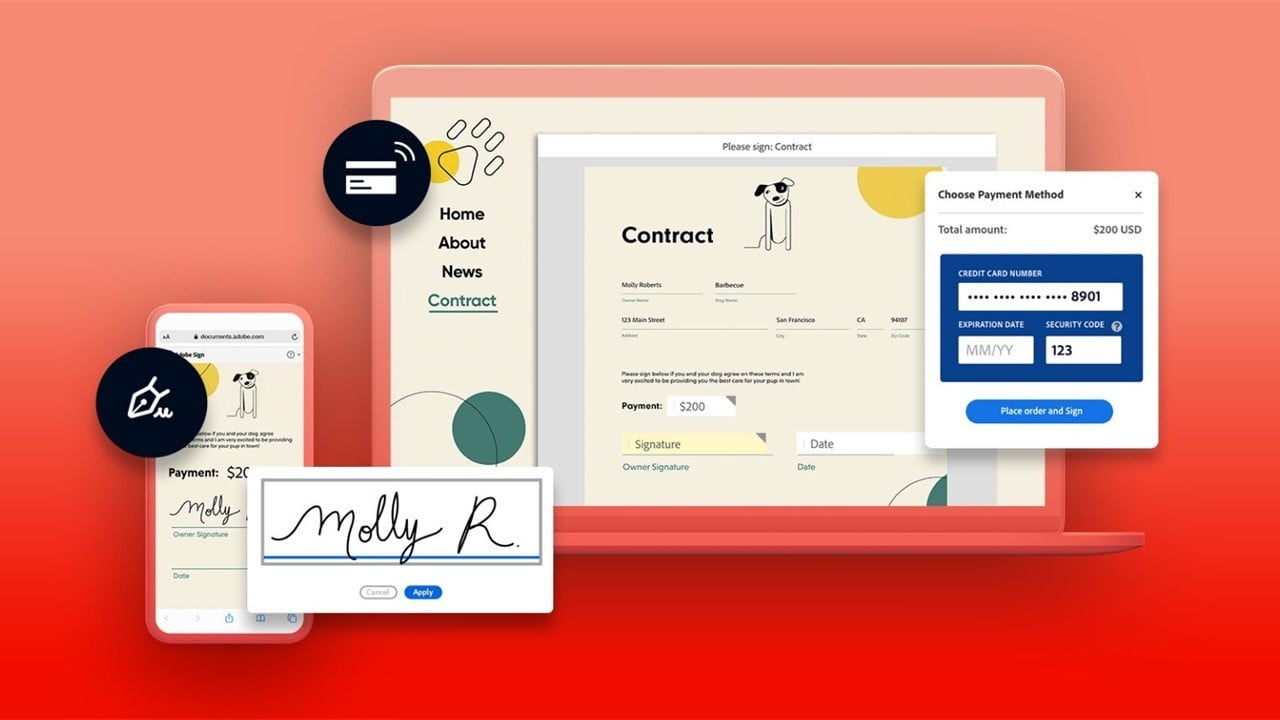 Digital transformation is a crucial part of any modern business. However, it is not just about eliminating paper-based processes, it involves automating manual processes that may cause mistakes and delays. It also means delivering great employees as well as customer experiences.
--- Before Para 1 ---
--- Before Para 1 ---
With software like Adobe Sign, you have the opportunity to convert paper-based as well as manual processes into enthralling digital experiences. This helps to amongst other things boost productivity, collaborate better, increase efficiency, and impress your clients. You may read up on digital transformation here.
What is Adobe Sign?
Adobe Sign is a cloud-based, enterprise-class, electronic signature service. It is designed for businesses and companies, and it lets them get rid of paper and ink signing processes. This is instead replaced with a fully automated signature workflow.
With this, companies can easily manage sales contracts, credit applications, legal documents, purchase orders, etc. They can sign, send, track as well as easily manage their signature processes via a browser or a mobile device. You can also use APIs and end-to-end integrations to include electronic signatures in your enterprise systems and apps.
This e-signature enterprise solution is one of the several Adobe Document Cloud suites of programs. It helps to speed up transactions and various business processes as it allows users to share digital documents, applications, and online forms.
The platform enables users to design and create business processes through workflow templates. Users can scan documents with their phones and collect signatures via this means. Additionally, the platform allows businesses to create internal portals where staff can easily search for documents they need.
Furthermore, they can store these sign documents, audit trails as well as comply with any necessary regulations. The pricing model for the software is subscription-based and you may pay monthly or annually. It may as well be quote-based. It is useful for small, medium, and large enterprises as well as for freelancers
The software supports various platforms and devices. These include platforms like Windows, Linux, Mac, Android, and Apple. It is web and mobile-based and can be deployed as an open API or in the cloud. The software also supports up to at least six languages. You can learn more from this review https://www.fool.com/the-blueprint/adobe-sign-review/.
Benefits of Adobe Sign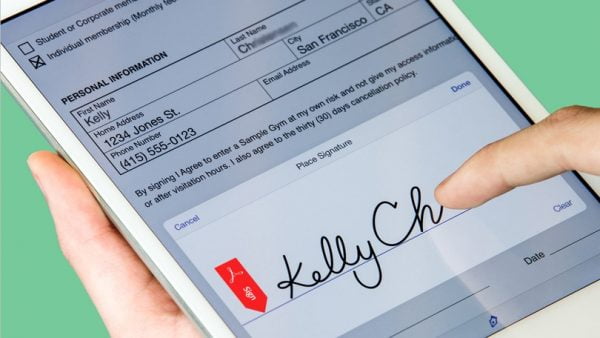 Signatures validate documents and make them acceptable and trusted. This is what Adobe Sign helps to achieve. Its features are robust and can support the requirement of virtually all types and sizes of businesses.
It provides you plenty of options no matter what you need or what you are trying to do. Whether this is sending documents to large groups or gathering signatures from individuals. Some of its benefits are as stated below:
Adding Form Fields
Adobe Sign can automatically detect and identify form fields as a user prepares documents for e-signing and authorization. For this reason, you can comfortably add form fields to any document. You can also create online forms as well as digital documents quicker.
It Uses Color Codes
To improve the accuracy of creating documents, the software allows users to include color codes to signature and form fields. The color codes will then be assigned to recipients that need to approve or fill in the fields.
--- After 0.5 ---
--- After 0.5 ---
Color codes help to limit or avoid mistakes when collecting e-signatures. This is because the intended signers or person approving can be identified easily.
It Enhances Compliance
You can increase adherence or conformity with e-signature standards and laws when you use Adobe Sign. You will be able to comply with various regulations required by institutions, governments, and regions. A feature that allows this is adding a timestamp to every electronically signed document. Timestamps help to validate and confirm the authenticity of e-signatures and documents.
One of the most popular regulations is the EU eIDAS which stands for electronic Identification, Authentication and Trust services. The eIDAS is made up of various regulations that pertain to electronic transactions in Europe.
Effortless Integration with Different Platforms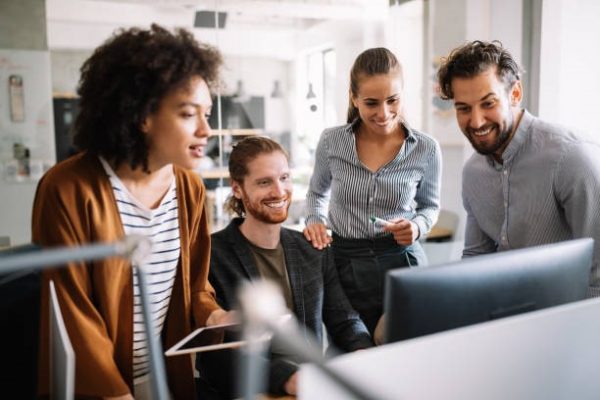 Adobe sign supports smooth integration with various Microsoft applications. These include apps such as PowerPoint, MS Word, SharePoint Online, Excel, Microsoft Outlook, Microsoft Teams, Flow, Dynamics CRM v6 and several others.
The integration allows users to automate their signing and document management workflow processes. Additionally, users may share contracts and agreements from the applications and send them to whoever needs to approve them.
Another interesting thing is that it can be integrated into customized web applications and websites. You can also tie everything together easily and find as well as implement any documentation you need.
--- After 0.8 ---
--- After 0.8 ---
It Saves You Time and Money
You can get Adobe Sign for enterprise users and start using it in a matter of hours. Rather than wait or commute to sign a document, you can do so anywhere at your convenience using your available devices. This makes your business process faster thereby saving you time and cost.
In order words, the software delivers quick value to you. You get approvals fasters and error-free in minutes.
It is Secure
Security is a crucial part of validity and legality. Although Adobe Sign is simple to use, it is very secure. It comes ISO certified and has other security compliances. It may as well be configured in a way that meets industry-specific requirements.
Conclusion
Signing documents and making them valid is one of the most important parts of everyday business. Adobe Sign helps to transform the way you do business by transforming your manual and paper-based process to digital.
This makes your business processes faster, more efficient, and cost-effective with fewer errors. Additionally, your clients will be pleased.
--- After Content ---
--- After Content ---