Digital signage software: An innovative digital marketing solution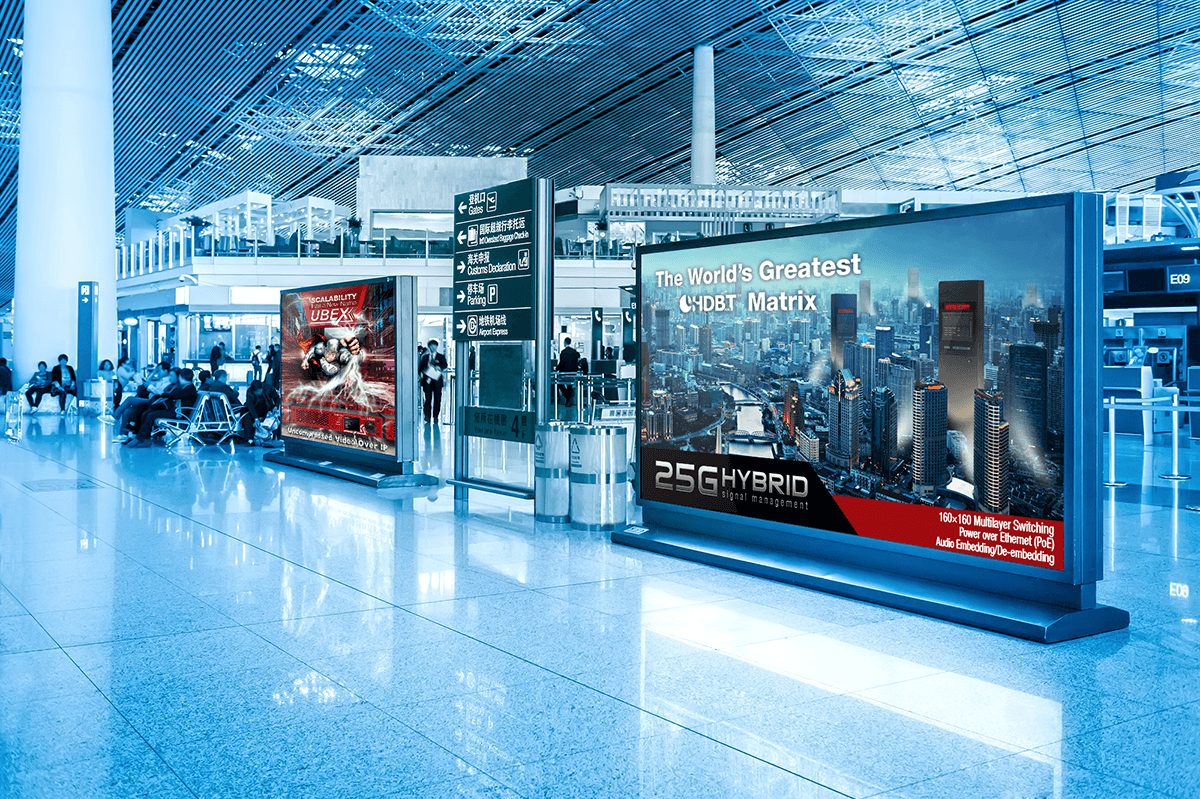 Introduction
Due to an increase in competition, every business needs an innovative solution to market their brand across the globe. Creative marketing solutions, such as digital signage software have contributed significantly to the expansion and promotion of business worldwide.
This software not only allows the display of text, video, and animation, but it also attracts the attention of potential buyers.
What is Digital signage?
Digital signage is a part of electronic signage, and it displays text, images, webpages, informative data through LCD, e-paper, and protection. They are meant for the public and are commonly used for marketing purposes. 
They are commonly seen in front of public spaces such as:
Museums
Hotels
Restaurants
Bus or railway stations
Corporate buildings 
They consist of:
Marketing of any brands or products
Outdoor advertisements
Information regarding exhibitions or any other events
What are the uses of digital signage?
One of the best uses of digital signage is that it allows many businesses to accomplish many goals to emerge and expand.
 These are some of the most common uses of digital signage-
Internal information
It also displays corporate messages, such as health & safety concerns. This was seen during the COVID-19 pandemic.
Public information
It often displays news, traveler information, traffic, and local information, such as building a directory with a map, fire exits, weather, etc.
Product information
The information regarding the pricing, raw materials or ingredients, suggested applications, and photos are the typical product information often displayed by digital signage. Apart from this, they also show useful information, which can be helpful in different marketing sectors.
 For example, the signage includes nutritional facts or suggested uses or recipes, thereby promoting food marketing.
Different roles of Digital signage are-
They enhance the customer service experience information
They advertise and promote the products and markets, which thereby helps in brand building.
Digital signage often influences customer behaviors by navigating and directing customers to different areas by increasing the store's time.
They often influence product or brand decision-making by helping buyers check prices, manage shopping lists, and access product information.
They navigate the customers in the right direction by dynamic wayfinding.
They are really helpful during reservations. With the help of small, interactive screens on walls or desks, employees can reserve the space for a limited time to resource scheduling platforms.
What is Digital signage software?
This software allows displaying texts, animations, or videos on an electronic sign. These displayed contents are delivered through a remotely managed display such as computer monitors, a television, or a network of electronic signals. These remotely operated displays work through a special software mechanism which is known as the digital signage software.
The functions of the digital signage software are:
They are used to manage the contents.
They give users the ability to manage their content from any remote location.
The content management system of this software helps to store and publish the content for the display.
The digital signage software integrates appropriate hardware for the best display of the content on the screen.
This software can update content frequently.
Importance of Digital signage software
The software has become an important communication medium for a wide range of applications.
They display the public, private and international information effectively.
This software is ideal for sending information to large groups of viewers, which includes audiences from the private and the public sector.
This software is also used by many multinational companies to inform, train and motivate their staff at every level.
Digital signage software reinforces positive messages to the viewers.
Digital signage software helps idle audiences, who can use their time more productively.
It helps the market to target specific audiences in any demographic.
Why is Digital Signage Software so useful for today's world?
It provides the right information, at the right time and in the right place.
It alerts of an emergency or crisis.
This software can interrupt a scheduled program to deliver content that is specifically useful for the person or audience who were looking at the display. This method is increasingly used for sales in retail stores.
A well-programmed digital signage software delivers information that is relevant to the audience.
Along with sensors, they can trigger content based on movement or other external stimuli, which helps the audience interact with the display to present specific content or play interactive games.
This method of turning a passive display into an interactive experience engages the audience, thereby improving retention. This can lead to increased brand awareness and better retention due to favorable impressions.
Conclusion
An attractive image on the high contrast backgrounds and the right amount of text can help any business gain more audience. All this is the prominent feature of the Digital Signage Software. Therefore it can be called a smart and innovative digital marketing solution.