Top 5 Website Domain and Page Authority Checking Tools You Should Use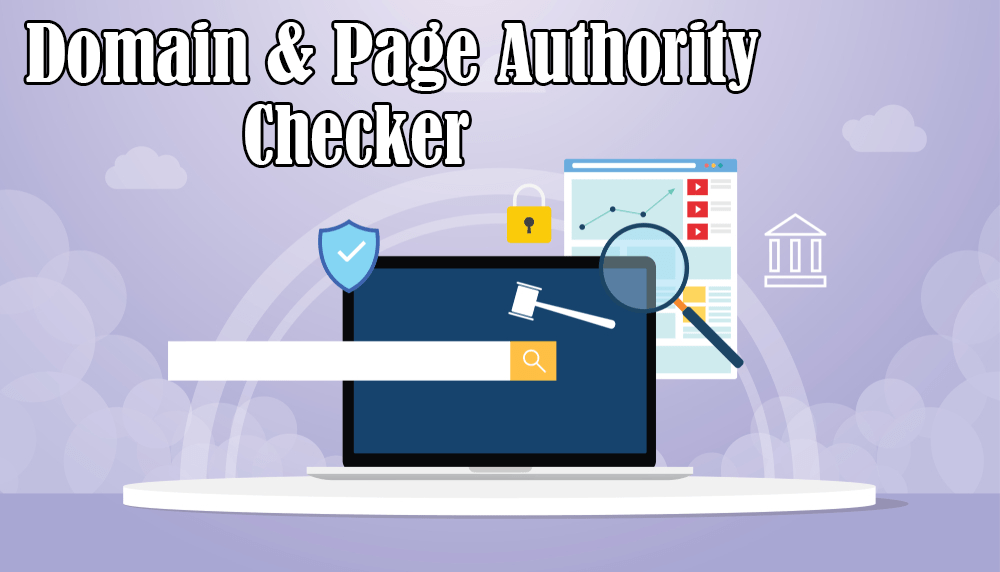 Domain authority of a website is simply a score ranging from 1 to 100 provided by MOZ to evaluate the overall performance of that particular website on search engine result pages. Determining the domain and page authority of your website helps you compare strength with your rivals' websites.
Everyone knows that Google uses multiple metrics to rank a website and you never know what affects the ranks most as Google upgrades its policies more often. However, websites publishing high quality, informative and most relevant content with authoritative backlinks are more likely to get better ranks on SERPs.
Read on further to explore the 5 best domain and page authority checking tools you must try to get a better idea of where your website falls in immense competition.
What is Domain Authority?
Domain Authority is a metric that is considered to determine the authority and quality of a website and how search engine result pages are accepting it.
Domain authority is measured in numbers from zero to a hundred, where zero shows the worst authoritative performance while 100 shows the outstanding score. Domain authority scores between 50 to 60 are considered a good score as it is not easy to get that top score of 100.
When you establish a new website, your domain authority score will be one, and you will see a higher score gradually. For improving domain score, there are several factors you must be considered to enhance customer's reach and revenues. These factors include;
Quality of backlinks
Linking root domains
Domain authority score of linking websites
Number of quality backlinks in your content
The DA measure isn't Google's Official metric, but it's been proven to be useful in a number of contexts over the years.

What is Page Authority?
Page Authority is also a score that is attributed to the websites after evaluating their capability to rank their pages. The greater the page authority score, the greater its capacity to promote articles in search engine results will be. Each page on your website will be optimized by PA in order for it to rank higher in the search engine results.
Difference between Domain Authority and Page Authority (DA vs PA)
There is no big difference between domain authority and page authority except a little one. Page authority score is for individual pages of the website, on the other hand, domain authority score represents the whole domain performance.
How to determine domain and Page Authority?
You may have noticed that SEO friendly content has become much more difficult in recent years. Search engines such as Google have figured out how to grasp the meaning of diverse phrases and words, thus employing basic keywords no longer guarantees results. So you just can't sit and wait to see your website on the top pages of search engines.
You need to check your domain and page authority score more often so that you have a better idea of where you need improvements to be on top.
Below we are mentioning a couple of best DA PA checker tools that must try.
SiteChecker
It is a website that has a bucket full of SEO tools that assist SEO experts and website owners to improve their website score and rank on SERPs.
Features
Complete package to improve on-page and technical SEO
The site monitoring feature offers you to track down any changes in the website that affect SEO.
Evaluate website ranks by keyword search.
Never stops monitoring the website activities.
Chrome extension availability attracts the massive number of SEO geeks.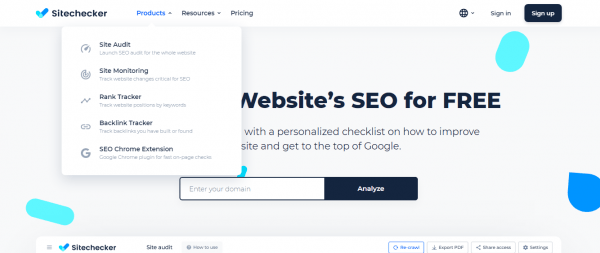 Among those SEO tools, da pa checker is a significant one for monitoring SEO scores. The tool is great for checking the domain authority score for three packages, the lowest starts from 14 dollars per month.
Similar to site checkers, SEMrush is well known for its multiple tools for improving SEO. The famous tools of the websites are site audits, content analysis complete, keywords analysis, backlink checking and spying on other websites and many more.
Features
The tool enables you to do a complete analysis that includes domain growth, leads, and potential traffic.
It allows you to compare your website with the five competitors in one report.
Offers domain growth that you can get of a specific selected time period.
Easy to use tool that shows results just by entering the domain, subdomain, or URL.
Offers a free unlimited trial for seven days after that you need a paid version.
Its da pa checker tool comes in handy for all website developers and SEO experts who want to check da score on and off.
Website SEO checker
It is a free tool that helps you check the domain and page authority score of your website for free of cost. As you know that SEO is a complex term in the context of achieving higher scores and retaining potential consumers. And for this, content alone cannot make any big difference until you improve your overall website performance.
So use this free tool anytime you want to check the da pa score of multiple websites just by copy-pasting their specific URLs per line in the input.
By using this da pa checker tool you will get:
Domain age
The number of backlinks both external and internal.
No of do-follow and no-follow backlinks
Authority and quality of backlinks
Also considers MOZ spam score
There are tons of other tools available on this website that can also be used for making ranks better.
This SEO da pa checker is an amazing option for bulk checking as it offers you checking 20 domains in one go. The tool works great for you if you are a professional SEO expert and need to check da score in bulk at once.
It is free to use and you won't be asked for any subscription and purchasing for premium packages. The tool gives the results in a split second.
It offers da pa score, Moz rank, indexed pages as well as IP addresses of the website as per results. This feature makes it unique and stand out among others and will prove to be beneficial for your website's better ranking.
SEOProfiler
It is a cloud-based da pa checker tool that is helping thousands of websites getting higher ranks on search engines. The tool helps users in attracting new customers thus enhancing the revenues.
By using SEOprofiler, website owners are confident in following all search engine guidelines for improving SEO and domain score.
The website is not just offering domain and page authority checkers but it also can be used for multiple other purposes, such as keyword search, link building and monitoring social media activities, and many more. Thus, you can enjoy using all essential tools under one platform.
Conclusion
Checking domain and page authority is significant to know your website rank compared to your competitors. Knowing your competitive website performances helps you to make a better plan for your website, its content, and marketing strategies, and much more.
Your website's rank, authority, overall performance, layout, and content are what attract the customers more and more. The above-mentioned tools are the best ones that you must use.