Best Cell Phone Plans and Deals for 2021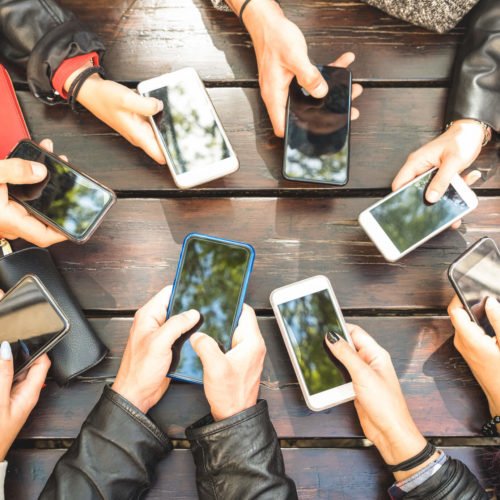 With advancements in technology and new models of cell phones coming in every year with better options than ever, they have certainly become a need. In the past, cellphones used to be a luxury that only the rich could afford, now almost everyone owns a cell phone. Despite the age difference, it is now necessary for all the family members to have cell phones so that the other family members can get in touch with them without worrying about time or distance. Moreover, options such as streaming and social media apps have made it impossible to live without them. These factors resulted in increased demand for better cell phone plans for both individuals and families.
Some people want to get unlimited data while others are looking to get the cheapest possible plan with limited data usage. Some are looking to mix and match these plans and get something for multiple lines. Currently, 5G is contributing more towards this usage increase and more and more people are getting 5G compatible phones and looking to get providers that are offering 5G services with better coverage and cheaper plans. If you require a new cell phone plan and looking to get the best deal, this guide will help you in doing that and make the decision making easier.
Best Cell Phone Plans and Deals
Cell phone services usually cost a lot if you go for a widely available provider. But MVNO's has turned the table when it comes to offering the best and the cheapest plans for mobile services. The reason for that is MVNO's do not have their network and they use the network infrastructure of other providers to make services available for their customers. For 2021, there are amazing new deals and plans available for all the members of a family, whether they are adults or kids and most of these plans are being offered by Mobile Virtual Network Operators such as Spectrum, Xfinity, and many more. For our list, we have shortlisted providers and plans that are widely available and in terms of both 5G and 4G LTE, and cost less.
Spectrum
Spectrum is originally an ISP that offers services through its coax cable infrastructure. Recently, it also joined in on the mobile service providers race as an MVNO and uses Verizon's network to provide services to its customers. The good news here is that Verizon has one of the best and most widely available networks across the states and customers can get services even in remote areas.
There are two mobile plans available with Spectrum; Unlimited and based on usage. The unlimited plan costs $45 per month per line and offers unlimited local and long-distance calling and texting along with unlimited internet services through a 5G network. However, with the second plan, customers pay $14 per month for every GB of data that they use. This is the cheapest Spectrum plan and offers unlimited texting and calling along with the option to get multiple lines with this plan. If you would like to know more about it, you can click here right away.
T-Mobile
T-Mobile is the second mobile service provider on our list that offers the cheapest mobile plan for all family members. With this provider, you can get the mobile phone services for $24 per month per line if you get 5 or more lines through T-Mobile. Additionally, this plan offers unlimited internet along with calling and texting nationwide. T-Mobile also offers additional benefits such as Netflix subscriptions for free with some of its mobile plans. That is the extra value that you might not be able to get from any other provider.
Xfinity
The third name on our list of best cell phone plans and deals is offered by Xfinity, which is also an MVNO and uses Verizon's network to provide services to its customers. Moreover, the only people who can get services through Xfinity are the current Xfinity internet customers who are also looking to save some amount on monthly basis and avoid paying the huge monthly bills. Regarding Xfinity mobile plans, they are very much similar to what Spectrum offers; an unlimited plan for $45 per month per line or $15 per month for every GB of data that you will use.
Mint Mobile
Another MVNO on our list of best mobile plans is Mint Mobile which uses T-Mobile's network and offers services to its customers. Mint Mobile offers one of the cheapest data usage-based plans costing $15 for every 3 GB of data used. This makes it a good choice for families that do not have extensive internet usage and would like to get something cheaper as they are on a specific family budget to keep up with and save some money. One problem with Mint Mobile services is that the offer is only limited first three months. Once that period is over, customers will have to for next year's services in advance to get the same pieces throughout.