Which is Better: WordPress, Joomla or Drupal?
Have you ever considered having a website for your business? If you had considered it then you must have some questions in your mind that which platform should I use and on top of that the most asked question is Which is Better: WordPress, Joomla or Drupal? We are going to answer this question.
Which template is the ideal content management system (CMS) for your new website?
Is it WordPress, Joomla or Drupal? This is one of the most often asked questions for a web developer.
On the contrary, understanding the solution to this query is very vital for the new online businesses searching for tips on how to emphasize their web presence. The answer to which platform is the best is a bit complicated as these platforms have their own share of loyal followers who claim their respective platform to be better than the other.
Which is Better: WordPress, Joomla or Drupal?
This difference in their views basically baffles the online businesses more, making it very challenging to decide on the best platform for their business. However, these biases should actually not come in the way when it comes to the ultimate decision making. Each of these three website creation platforms has its own advantages, disadvantages as well as the fan base. Let's Talk about it one by one
This is the first preference for any business websites. The reason being that it is simple, extremely user-friendly, easy to install, and provides its customers variety of plug-ins and custom-built themes for their new business websites. There is no need for any specialized guidance or assistance in other to handle your WordPress-powered site.
However, making use of several WordPress plug-ins in your business site or blogging site might result in some PHP errors or alternatively crash your site. Also, WordPress rules are restrictive for webmasters wanting to use the platform to make money. You simply cannot use the free hosted platform for Google AdSense or affiliate offer. This is a major drawback. If you want to read more about WordPress and it's comparison over other platforms, check these best website builder reviews.

Drupal provides a strong multi-media support and facilitates a better document management system. It has a well-defined user management and permission features as well as an unlimited choice of add-on that can be utilized to enrich the functionality of the created business website.
Drupal is strong, speedy, secured and formidable. Besides, the presentation and the layouts of Drupal are less restrained than that provided by WordPress and Joomla. Drupal just doesn't have the flexibility and scalability of either WordPress or Joomla. And it's really not that user-friendly. It tends to attract developers who do not mind writing code.

Thus in case you are proficient enough in PHP and HTML, just then is Drupal your perfect option.
When it comes to designing personal or business websites on a small scale, Joomla would be given preference over Drupal. The strength of Joomla lies in the fact that it is easy to deploy and has a less complicated user interface, thereby, making it easier to edit, add, and publish content.
Joomla also has multi-lingual support mechanism and different versions are available. It also allows easy addition of modules. On the other hand, Drupal is a bit complicated when it comes to administration, has a weaker support for free modules, and also the addition of visual themes can be a lengthy process and hence time-consuming.
Joomla does not go too easy on the pocket as even the essential modules such as search-engine friendly features have to be purchased.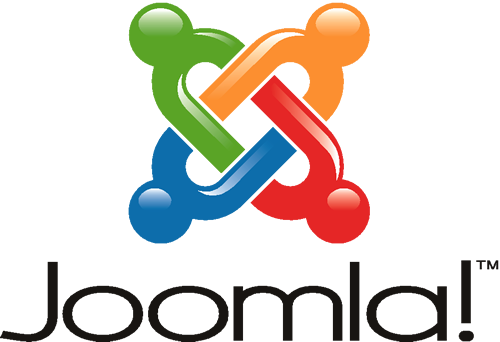 Conclusion
Thus the choice of WordPress, Joomla or Drupal would definitely depend on the nature of the website to be designed and all the pros and cons of both options should be weighed on an unbiased scale to choose the more effective solution.
CMS Comparison: Joomla vs. Drupal vs. WordPress
You may be interested in reading the below articles if you are a newbie in the world of digital marketing