11 Riveting YouTube Gaming Channels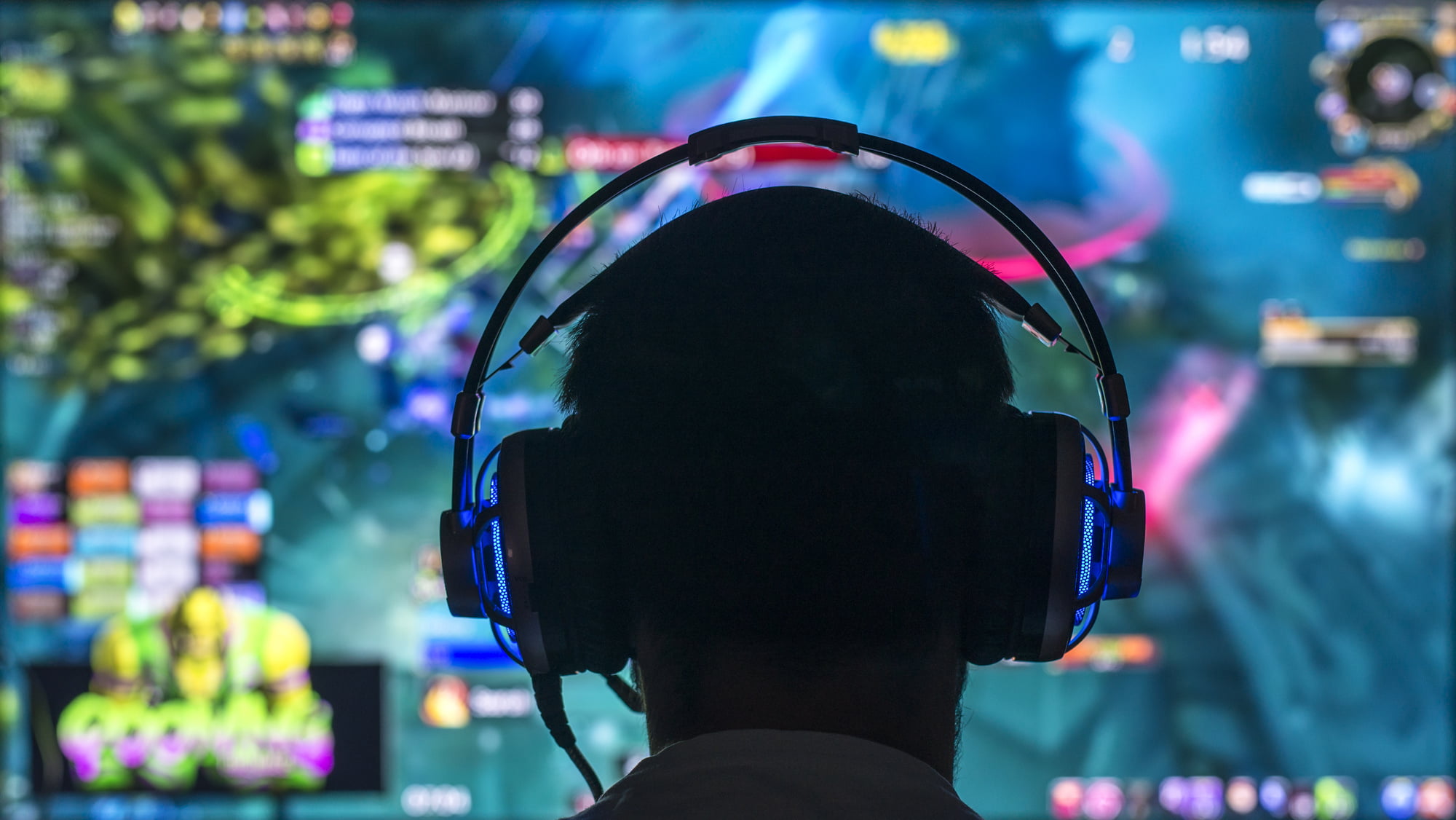 Since everyone has been stuck at home, views on YouTube gaming channels have doubled to a whopping 6.19 billion hours over the course of 2020. Both established gaming influencers, like PewdiePie or Markiplier, and up-and-comers like Dream have kept us company during quarantine.
--- Before Para 1 ---
--- Before Para 1 ---
Gaming remains one of the most popular niches on the video-sharing platform, and it seems like we are in the golden age of gaming content. If you are on the hunt for more channels to watch, we've compiled this list of eleven of the most riveting YouTube gaming channels.
From the juggernauts of the industry to the under-rated creators on the rise, here are some of the top influencers to add to your subscribed list.
Eleven of the Best YouTube Gaming Channels
Markiplier
Mark Fischbach, better known by his channel name Markiplier, is a 31-year-old gamer with nearly 30 million subscribers. He launched his channel in 2012, and since then has amassed 15 billion views on his videos.
He's well known for his Let's Play videos, which follow him playing through a game to completion. One of his most popular series was his playthrough of the survival horror game Five Nights at Freddy's. He usually plays horror and indie games on his channel.
Markiplier isn't just popular for the games he plays, but his comedy chops and charitable heart. He often hosts charity live streams on his channel to raise money for philanthropic organizations.
Jacksepticeye
This high-energy Irish YouTuber, born Séan McLoughlin, is popular for his spirited Let's Play videos. He also began uploading gaming videos in 2012, and currently has over 26 million subscribers.
Jacksepticeye uploads every single day — so you'll never be short on content to enjoy. He plays a variety of games, including survival horror games, Among Us, and multiplayer Minecraft.
In addition to gaming content, Jacksepticeye also uploads vlogs, reactions, and other more personal videos. He is currently the Irish channel with the most subscribers on the platform.
Dream
Minecraft YouTuber Dream seemingly came out of nowhere with an absolutely meteoric rise on the platform in 2020. While he's had his channel since 2014, he began uploading Minecraft-related videos at the end of 2019 and his channel took off from there, quickly climbing to over 26 million subscribers across his channels.
Dream, who has never shown his face online, is an American gamer known for his "Minecraft Manhunt" series. In the series, he speeds through the game as fast as he can while his friends, called Hunters in the series, try to find him and kill him before he succeeds.
Dream is also famous for his multiplayer Minecraft Server, the Dream SMP. The server began in April of 2020 and includes dozens of other popular Minecraft creators, like Technoblade and Tommyinnit.
The server's popularity is due in large part to the fact that it tells a gripping, dramatic story of political intrigue intertwined with funny, energetic gameplay. Dream plays the mastermind and main antagonist in the storyline of the server.
Tommyinnit
A member of the Dream SMP, British teenager Tommy is famous for his loud and spirited persona. His channel started gaining traction in 2019 when he began posting videos of him playing Hypixel, a multiplayer Minecraft server full of minigames.
Prior to being a member of the Dream SMP, Tommy was also a member of SMPEarth. Currently, he uploads a lot of content playing modded Minecraft. Tommy often features his friends and fellow gaming influencers, like Tubbo and Wilbur Soot.
In addition to gaming videos, Tommy also uploads personal, chatty videos and vlogs. His uploads are very well edited, very lively, and are all captioned (making his content as accessible as possible).
ZombieCleo
ZombieCleo is well-known for being a member of the beloved multiplayer Minecraft server, Hermitcraft, which is famous for its impressive Minecraft builds. ZombieCleo, or Cleo for short, started her channel in 2011 and currently has 195,000 subscribers.
While well-known for her Minecraft skills, Cleo plays a range of games on her channel, including Fallout 4, Bioshock, and The Sims 4. 
Spawntaneous
Spawntaneous is an American YouTuber who rose to gaming fame by playing first-person shooter games like Rainbow Six Seige, Apex Legends, and Overwatch. 
She currently has 323,000 subscribers on YouTube, and she's earned an impressive 22 million video views since her first upload in 2016. One of her most popular series is "OMG A Girl," which exposes what girl gamers have to put up with in multiplayer game lobbies.
Spawntaneous is witty, a talented player, and offers insightful and interesting commentary.
Valkyrae
Valkyrae, born Rachell Hofstetter, is another content creator who enjoyed a rather quick rise to the spotlight.
--- After 0.5 ---
--- After 0.5 ---
Once a GameStop employee, and now a professional esports player, Valkyrae is famous for her Fortnite and Among Us gameplay. She signed with the gaming organization 100 Thieves in 2018, which made her the organization's first female team member.
Valkyrae currently has over 3 million subscribers on YouTube.
Alanah Pearce
When it comes to the gaming industry, Australian-born influencer Alanah Pearce has done it all. She was a gaming journalist at IGN before becoming a producer and presenter with the popular company Rooster Teeth, which spanned several channels that created comedic gaming content.
In addition to regularly uploading gaming videos to her YouTube channel, Alanah is now a video game writer at Sony Studios. She works with Cory Barlog, the director of the popular RPG God of War, which won the Game of the Year award in 2018.
Alanah posts gameplay from a wide variety of games — everything from survival horror games like Resident Evil to multiplayer first-person shooters like Fortnite. 
She also posts reviews, reactions, and chatty, personal videos, and offers a unique perspective behind the scenes due to her job.
The Game Theorists
The Game Theorists — mainly narrated by YouTubers Matthew Patrick (MatPat) or Austin Hourigan — isn't like the other gaming channels on this list. Instead of focusing on Let's Plays, reactions, or reviews, The Game Theorists explores the science, history, and lore of the most beloved games.
Their videos are well written, well-edited, and a fun deep dive into the worlds of your favorite video games. They currently have 14 million subscribers and a whopping 2.8 billion views.
Have you ever wondered if the tiny, rotund crewmates in Among Us are even human? Or are you curious about the science behind Resident Evil's zombie virus or why Princess Peach isn't bound by the laws of gravity? Then The Game Theorists is a channel you've got to check out.
The Gaming Grandma
Yes, you read that right. There is a game-playing grandmother gracing the YouTube community. The Gaming Grandma, whose real name is Shirley Curry, is an 86-year-old gamer girl with nearly 1 million subscribers on YouTube.
Shirley is also known online as the "Skyrim Grandma," because of her love of the fantasy RPG. She calls her fans her "grandkids," and greets them affectionately at the start and end of each of her videos. She has a calming, cozy presence that's a welcome respite compared to the high-energy, frenetic gaming uploads that are standard on YouTube.
Shirley told the New York Times that her foray into the world of gaming began with the strategy game Civilization II, which her son taught her to play. She found her niche in Skyrim, though — and will even be immortalized as a character in the next Elder Scrolls installment.
PewdiePie
No list of the best gaming influencers is complete without PewdiePie. PewdiePie began his channel in 2010, and the rest is history. He gained popularity for his Let's Plays, vlogs, and wild sense of humor.
--- After 0.8 ---
--- After 0.8 ---
PewdiePie was the most subscribed-to YouTuber up until 2019, but remains the most subscribed-to channel that belongs to a single person. He's also helped launch the careers of other gamers, including Jacksepticeye, and often participates in charity streams.
How to Start a YouTube Gaming Channel
If you would someday like to see your name on a list ranking the best gaming influencers, you'll need some equipment to get started.
First things first: you need something to play on. Most content creators play on PC instead of console, due to ease of streaming and graphics quality. You'll need a quality gaming pc and gaming monitor, with a core processor that can handle your games — you don't want anything less than an Intel or Ryzen 5.
A gaming laptop is another great option, especially if you have less space or often find yourself gaming on the go. And don't let their portability fool you — these laptops are powerful.
Another essential is a good gaming headset so that your viewers won't hear the echo from your speakers. Look for something comfortable enough to wear for hours at a time (marathon sessions can be rough on your ears)!
These essentials will give you a solid foundation to build on.
Interested in More Content?
Now that you have a longer list of YouTube gaming channels to check out, you won't have to spend hours browsing the trending page for something to watch.
If you found this article interesting, be sure to check out our other blog posts for all your tech-related needs.
--- After Content ---
--- After Content ---