Top 12 Reasons Why Digital Marketing is the Better Option for MBA Students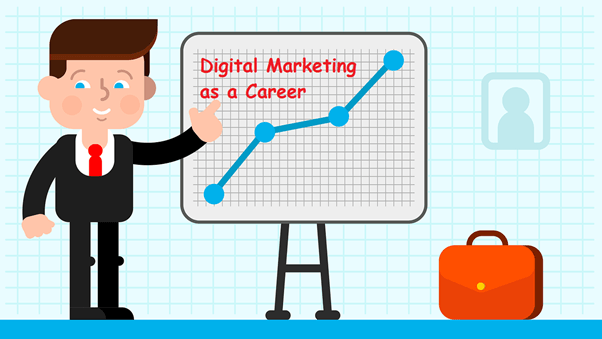 In this article, we shall discuss the top 12 reasons why digital marketing is the better option for MBA students.
Digital Marketing has never been this fascinating before. Earlier, marketing was considered a difficult job because a single person had to deal with everything. From selling their products to spreading awareness of the brand, everything has to be done offline by a single person. As internet penetration is increasing in India, digital marketing is also booming with it, and a career in digital marketing is growing very fast. To make a career in digital marketing after graduation, you can go for a PG in Digital Marketing, where you will learn everything about it.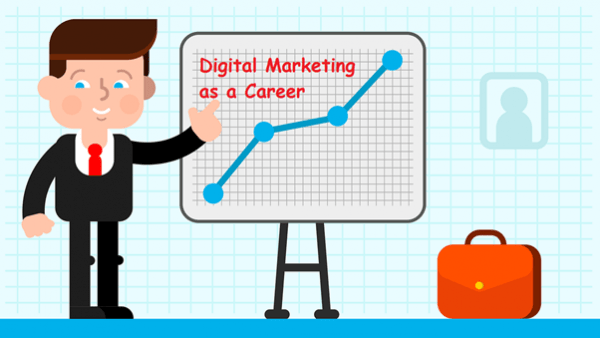 The world is shifting to the internet, and that's why it becomes necessary for marketers to reach an audience on the internet. An MBA course trains the candidate in all aspects of marketing and sales, and therefore an MBA student knows more about digital marketing than any other degree holder.
Here, we shall discuss the top 12 reasons why an MBA graduate should opt for digital as a career.
A career in Digital Marketing is Natural for MBA Graduate
As an MBA graduate has taught everything about conventional marketing and sales, it has become natural for them to learn digital marketing. They are already trained in all aspects of business administration, different marketing methods and techniques. A digital marketing course trains the candidate to implement their theoretical knowledge in the digital world and get desired results from it.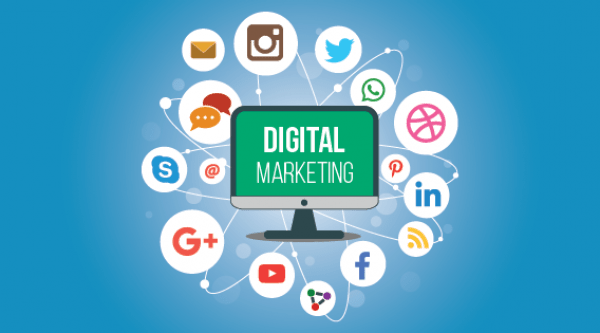 If a candidate pursues a digital marketing course after completing an MBA, it becomes very easy to understand the concepts of digital marketing. He/she can smoothly get the ideas of internet marketing and how to engage with their customers in a virtual world, and ultimately how to increase sales by using the right methods.
Immense Career Opportunities
Since everyone is shifting to the digital world, a company's digital presence becomes crucial in order to increase its revenue. Every corporation wants to connect their customers digitally and find more potential customers. For this, companies are hiring lots of digital marketing experts and therefore, the digital marketing sector is booming with opportunities.
Curriculum Designed as per Industry Standards
As technology is advancing and the rules of the digital world are changing accordingly, we have to update ourselves with current trends, technologies and methodologies. The curriculum for the degree programs like MBA is also updating after a few years. It means an MBA student is always aware of the new trends in the market, and he/she can easily pick the current trends and technologies. So, an MBA graduate can easily excel in the digital marketing domain.
A Pocket Full of Money
With the ever-increasing demand for digital marketers in every industry, the pay-outs of digital marketing experts are also increasing. The salary offer to the executives is comparatively very high. An SEO (Search Engine Optimization) associate can earn approximately INR 30,000 per month as a fresher. After becoming an expert, he/she can easily earn INR 40,000 to INR 1,00,000 per month.
After getting more experience, a person can earn even more. One can start working as a freelancer or can start a digital marketing agency.
Short-Term Course with Flexible Schedule
Usually, digital marketing courses are short-term and flexible time-scheduled and therefore anyone can pursue these programs. Especially an MBA graduate, who is already working in some corporation, can easily go for a short-term and flexible digital marketing course. The duration of these courses ranges from 6 months to one year, and it suits the working executives.
A working professional can choose their time of study according to his/her convenience and make a great career in digital marketing.
Learning Period is Short
For an MBA graduate, learning digital marketing is not very tough. They have already learned the basics of marketing and business analytics in their MBA program and they just have to apply their previous knowledge in the digital world.
An MBA person already knows how businesses work and how to engage their customers on online platforms. Therefore, they just have to dedicate 2 – 3 hours daily to learn digital marketing.
Better Job Opportunities for MBA with Digital Marketing
In today's competitive world of marketing, companies are paying more to those people who have MBA degrees with expertise in digital marketing. An MBA graduate can choose any domain in digital marketing such as business analyst, SEO manager, social media manager, or paid marketing manager. He/she can use his/her expertise in different domains of digital marketing as he has a better understanding of all aspects of it.
Work According to Your Requirement
Nowadays, companies are hiring digital marketing experts according to their convenience. So, an MBA graduate can work with flexibility. In case you want to work from home because of any reason, companies will allow you to do so. Working from home is also beneficial for corporates as they can save office expenses.
In the current pandemic-like situation, companies are offering work from home, and they are realizing that working from home is more affordable than working from the office.
Easy to Start a New Business Project
An MBA student can easily create new creative projects by using platforms like YouTube and WordPress, and start video creation, blog writing or affiliate marketing for his corporation. MBA graduates know where to put more effort, which marketing channel he/she should prefer to reach the target audience. Apart from that, he has enough knowledge about optimizing marketing strategies and how to take maximum results out of them.
Opportunity to Start a New Business
Having a sound knowledge of business analytics and marketing, an MBA graduate can start his own digital marketing company. A fresh MBA student can choose to work in an organization, and after getting sufficient experience, he can independently opt to start his own business. The knowledge of digital marketing will help him to start his new venture.
No External Assistance Required
If you are an MBA graduate and after that, you pursued a course in digital marketing, you don't have to worry about getting a job in the market. Corporations are well aware of the fact that MBA students already have good knowledge of business and marketing. They had learned these skills in their MBA course. For other people, this advantage is not there and hence choosing a digital marketing career after MBA is the best decision a candidate can take.
Versatility
Once you master the top skills of digital marketing, you will have plenty of exposure to a broad set of skills. This makes it possible to change your specialization in digital marketing. It will help to keep your skills sharp and your job interesting. In this way, you can upgrade your existing skills while still learning new ones. In digital marketing, there are lots of choices and ongoing learning opportunities, where different skills combine together in various ways.
Final Thoughts
Digital marketing is booming these days, and almost every business is shifting from conventional methods to the digital world in order to increase its presence and revenue. MBA graduates have a good understanding of business and marketing, and hence, it is ideal for them to make a career in digital marketing.
Frequently Asked Questions (FAQs)
Q. What is digital marketing?
Ans: Digital marketing is the promotion of brands, products, or services by using the internet. With the help of digital marketing, companies or brands can connect with potential customers, increase their revenue and further find more customers.
Q. What is the future of digital marketing?
Ans: As internet penetration is increasing with time, more and more people are connecting through it. Therefore, it is ideal for companies and brands to establish their presence online. Hence, there will be more opportunities in digital marketing in the future.
Q. Why is digital marketing a better career option for MBA students?
Ans: As MBA students already know the basics of business administration and marketing, learning digital marketing is much easier for them. They have an advantage of their MBA degree, and hence they can build an excellent career in digital marketing.