What Rules Should I Comply for Ecommerce business in the UK?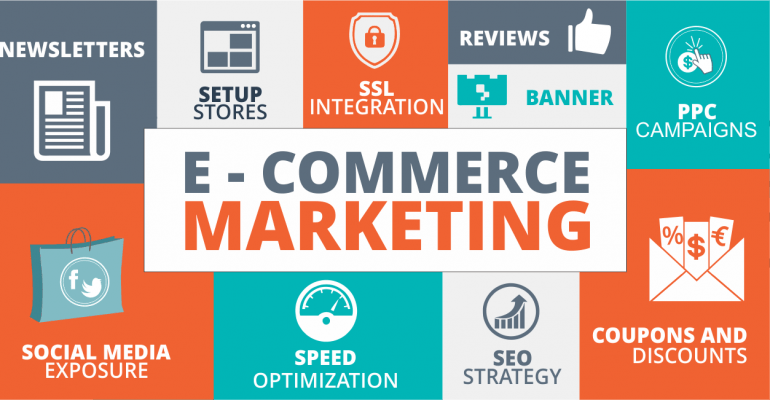 The UK is one of the most developed ecommerce hubs in the world. Therefore, any person seeking to establish a strong ecommerce presence should consider this market. But how do you comply with its regulations and other non-statutory requirements to guarantee your success? In this post, I will discuss the requirements you need to comply with as an online trader in the UK. Here, I will show you what UK laws require you to do. I will also share out other necessary requirements for ecommerce success in this kingdom, such as installing an SSL certificate Remain my guest as I disclose the rules that will enable you to trade safely in this kingdom.
--- Before Para 1 ---
--- Before Para 1 ---
Knowing Your Limits and Embracing Transparency
What happens after your clients order and pay for their goods is the litmus test of your integrity. The reason is that at this point, the customer's money is at risk. Therefore, you should do everything to establish transparency within your shipping processes. Bear in mind that it is not enough to send your customers fairly priced and quality products because customers also need to enjoy their cargo on time. Remember, delays can cause your buyers unnecessary inconveniences. You can consider using online shipping platforms like Shiply where people find shipping work through a load board and bid as per their service scope. This way you can find the most appropriate shipping company for your ecommerce business.
Therefore, it is prudent to establish integrity and trust with your buyers. You need to know your limits and embrace transparency. For instance, if you establish a new shipping destination, it is prudent to inform your buyers. If, for example, you used to deliver within two days to UK destinations, you have to tell your customers it will now take five days to ship to San Diego. Moreover, alert your customers that the shipping costs will be higher to your new farther destinations compared to those within the UK.
Prioritize Trust and Customer Security
In an online generation and environment where fraudsters roam freely, nothing will secure your customers more than the guaranteeing their security and building trust with them. Trust is a key online component because your customers deal with an invisible seller. To build trust, it is necessary to do the following things:
Prioritize security and inform your users about it
Provide clear and sufficient information about your products, costs, and offers to enable customers to make informed decisions
Get cheap SSL certificate from SSL2UY to boost user confidence
Have a "social face" where your customers can interact with you
Give your users different and secure payment gateways and payment options
Know Your Customers
Knowing your customers is the rule you need to know when engaging in ecommerce within the United Kingdom. It may sound obvious but the sad truth is that the most disastrous mistakes people make in life revolve around the common-sense obvious things. Therefore, if you want to do a thriving online business in the UK, it is beneficial to know your customers. It is also necessary to establish the demographic differences and similarities between your local and foreign customers to enable you serve them better. In this case, market research is a useful tool for establishing these facts.
Mind Your Users
Rule number four requires you to mind your users. When engaging in ecommerce, you ought to mind your users beyond just offering them quality products and fair prices. This rule is important because they purchase your goods from an invisible seller, and hence, they lack the many privileges a physical shop offers. It is therefore, critical to mind how your users interact with your website, which is your online shop. If your ecommerce site is not user-friendly, you could lose customers. Having a difficult-to-navigate ecommerce site is like inviting customers into a disorganized shop where they hit strewn items on the floor as they walk in. Would you allow that in a physical outlet? Definitely, not. Likewise, take care of this issue if you want to succeed in your ecommerce site. Here are a few things you can do to succeed in this area:
Enable ease of searching products
Have clear ordering processes
Have beneficial content that engages your customers
Ease of navigating your website
Post current information such as shipping destinations, product availability, and prices
Show the customer the full cost they will incur besides the product cost
Ensure ease of changing the shopping cart
Boost Your Marketing and Sales
Succeeding in your ecommerce endeavors in the UK requires you to boost your marketing efforts and sales. To succeed, you should get the word out there for your target customers to find you. Just like all other forms of offline business, you need to market yourself online if you want to sell there. However, you don't need millions of money to market your online store. You only need to know how to optimize the little you have to gain new buyers and retain the loyalty of the existing ones. To succeed here, take the following simple but effective actions:
Research and analyze your potential buyers
Prioritize your domain and store name's impact. If you are not Amazon or Alibaba, you should be particular with your name choice for people to know who you are. Don't use names that don't relate to your business type
Do effective upselling
Build lasting relationships with your customers
Don't forget special offers and discounts because very few customers can withstand them
Pass PCI Compliance Assessment
It is also necessary to pass the PCI compliance assessment if you want to succeed in your UK ecommerce endeavors. However, this requirement applies if you handle money on your website. To pass this test, you will need to fill a self-assessment questionnaire and send it to PCI reps. When handling this process, you will need to keep the following in mind:
How much stress your website can handle in case it operates around the clock
A secure database structure that can safeguard your customer's sensitive financial details
An SSL certificate to guarantee the security of the user details you collect such as passwords, email addresses, age, and billing addresses
Go Social
Do you want to succeed in your ecommerce activities in the UK? If you do, then you need to draw the line between the commercial and social side of your website. In an age where social connections rule the Net, you cannot afford to run a "stone face" online business and expect to succeed in your ecommerce endeavors in the UK. In fact, if you want to sell more, sharpen your online social intelligence or else you will fail. This is good for creating user engagement and generating sales. In fact, the social media accounts generate 20 percent of all the sales modern businesses make online and offline. By sharpening your business's social edge, you will be better placed to study and know your customers' real social. It will also assist you to know what your competitors are doing in and outside the UK.
--- After 0.5 ---
--- After 0.5 ---
Implement a 3D Secure
Also, you need to implement 3D secure as a way of boosting your payment processes' security. This solution MasterCard and Visa created enables your customers to use a 3-dimension password to verify their online transactions. The UK has made its usage a mandatory requirement for all online outlets.
Remember the Law
Ignorance of the law is defenseless. Therefore, the UK government will hold you criminally responsible if you violate any of its ecommerce laws. In this section, I will give you an overview of some of the laws you should abide by to engage in ecommerce in the UK safely.
This law compels you to disclose to your users why you collect their personal details. It also obligates you to protect that information and keep it private.
Distance Selling Act 2000
This law determines how a business should sell goods via the Internet.
The law compels you to display accurate prices every time.
When engaging in ecommerce in the UK, the law requires you to indicate the inclusion of VAT in your pricing.
--- After 0.8 ---
--- After 0.8 ---
The law requires every online trader to offer a minimum 14 days to return goods for refunds or exchange. You will need to tell your customers this in your return policies.
The law requires you to acknowledge every purchase order through a confirmation order email.
Lastly, the law requires you to inform your users about your cookies usage. This means you need a clear cookies policy your users can refer to.
Closing Remarks
Many rules determine your ecommerce success in the UK. In this post, I revealed how installing an SSL certificate, knowing your buyers, going social, and abiding by the Kingdom's ecommerce laws will help your ecommerce outlet to succeed in the UK. By abiding with the ones I discussed, I believe you will have an easy time plying your trade in one of the world's biggest and most developed ecommerce markets.
--- After Content ---
--- After Content ---