Top MEME Maker Softwares that you can't ignore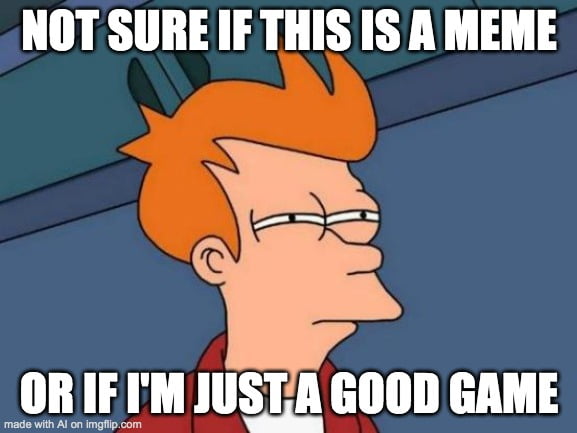 Undoubtedly social media has become the largest marketplace for interacting with people of all ages, especially Gen Z and millennials, who love trends that match their personality. Thanks to their relatability and keenness, memes have become the one-stop destination for current affairs and spreading news with a humorous twist.
When you look at one, it becomes empirically impossible to resist scrolling down to the next one. And before you know it, you're ten pages deep in the feed of the creator's profile. You can't blame memes for being addictive! 
This is where a meme maker like this one here, will help you derive advantage from this situation. 
According to a study by YPulse, 30% of people aged 13-35 daily share memes with their friends on social media. Imagine the spread of your brand's awareness if you regularly post relatable memes on your social media page! 
The memes that are the most loved by your target audience can find its way in your merchandise. You can print them on shirts, cups, mugs, and phone covers with your company's brand logo or name. Even if you're a meme-enthusiast with a knack of creating witty posts, the list programs will partner your creation. With the right tools in the form of software programs, you can prepare your social media page for a wide base of loyal followers. 
First, let's look at the key features of the best meme-makers on the internet.
Features of the best Meme Makers
While searching for the best programs on the internet, it is conducive to know which features will increase your efficiency by providing exemplary results in less time.
Your software must have: 
User-friendly interface

Live Editor for a quick preview

Font editing option

Availability of templates for starters

Filters

Compatibility with multiple file formats (like JPG, PNG, MP4, or GIF)

Additional text bubbles in different styles
The programs mentioned in this article are colored with the best features to equip your brand with the best memes. You can use them to create hundreds and thousands of memes every day, even without technical proficiency. Check out the characteristics of every program to see which one suits your needs.
We have included many programs perfect for beginners, intermediate, and professional computer experts. Select the one that serves your purpose as every meme-making program in this list is the top choice in the global market today.
Top Meme Makers on the Internet
Adobe created a designated vertical named Adobe Spark for meme creation to satisfy the appetite of creators with the desire for specific meme-making tools. It comes with an enormous library of meme templates that can create a wide range of versatile memes. If you have an idea for your next meme, the software also gives you a chance to design from scratch using images, icons, and texts.
It is the most used platform for creating memes. Mematic has a library full of meme templates. It has the latest meme templates, reaction pictures, and sound too! You can add captions, comments to any image, and BAM, your meme is ready. Mematic helps you stay up top dated with ever-changing meme trends.
Canva makes it possible to turn hilarious moments into a viral meme. Within minutes after you upload your file, the software will help you create your meme using the drag-and-drop editor. 
One of the best features of Canva is the infinite text editor that gives you the room to adjust your text anywhere around your file. Edit your memes by seeing the live preview and once the changes are well-balanced, share your hard work and talent with the world using one-click options. Depending on the platform you're uploading on, Canva gives you a choice to download your file in different formats.
If you fancy a hassle-free user experience, Quickmeme should be your choice of software. The website blurs out the unnecessary content to make way for the editing program. A feature unique to this software is 'Caption a Meme.' You can create memes using the already available memes on the website and share it with your followers. This will keep you updated with the industry's latest trends while giving you a chance to express your views about a file. The trending memes on this website will always supply the latest bunch of ideas for your next meme on the days when you feel less creative.
Imgflip is a versatile meme generator that gives you a library of free pictures to create memes on. You can also upload your images on this online program to edit from scratch. Just type in your top line of text and/or the bottom one and click on the button to generate your meme. The website also gives you an option to remove the watermark from your meme.
Change fonts, color, and outline of your memes with the Make a Meme software. This online program provides a vast library of memes belonging to different categories like Celebrity, Gaming, Fortnite, etc. You can be assured of never falling short of images for your next post on this website.
LiveMeme features a list of creative memes currently in vogue. As you browse the list for some ideas, you can choose the one that pleases your eyes the most to add your text to it. That's how simple it is to use the app.
Conclusion
Selecting an online meme making program will help in quickly creating a dozen memes for the day. They are flexible and mobile, i.e., you can work on your files anywhere as long as you have an internet connection and a device. 
On the contrary, the professional high-end software programs are heavy on the wallet and in terms of the space occupied by them on your computer. But if your idea is to perfect every pixel of your meme using advanced tools, the premium software programs will be your best bet.