How to make a booking app?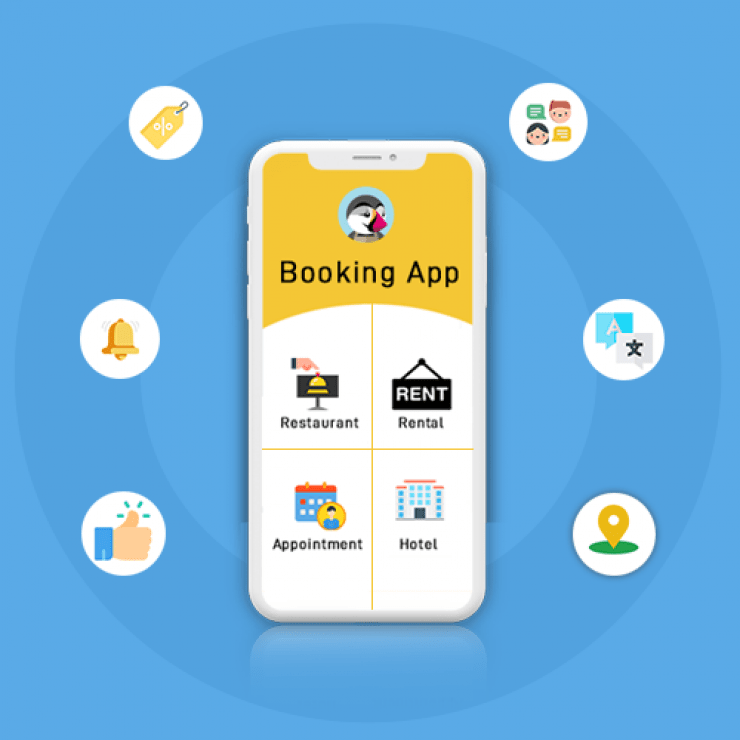 Booking apps for Business
Most companies require an online reservation system or a booking app. Customers can book your services in the form of an appointment using an online booking system.
--- Before Para 1 ---
--- Before Para 1 ---
Businesses and professionals can control their time with an online booking system while also providing their clients with flexible appointment scheduling choices and automating most of the administrative work. Many systems also allow you to set a buffer time to tidy your desk and set recurring appointments.
Advanced booking programs will enable you to create a personalized and branded booking page and send automatic SMS and email reminders. These will help you to be more visible online and engage with clients.
Online booking app
Developing an online reservation system might be a difficult task. We recommend going through the 5-step process described below:
Define your UPS system.
Make sure data is safe.
Establish connections with third-party services.
Here is a list of APIs that you may utilize in a hotel booking app:
--- After 0.5 ---
--- After 0.5 ---
Uber API – makes it simple for customers to book rides.
Google Places API – provides a list of nearby places to visit.
Zodomus is a hotel booking API that allows you to manage room availability.
The OpenWeatherMap API is an unavoidable tool when it comes to trip planning.
Choose the type of developing.
Develop the booking website.
Choosing your app's platforms and distribution area
Suppose you can operate the app internationally rather than only for the local market. However, taking your app to the international level may entail a significant commitment of both money and effort. As a result, starting with the local market makes sense, saving both time and money. You may also try the app to see how well it works in your area.
Android booking app is the platform to use if you want to serve low-cost tourists, especially in developing nations, or if you want to reach the broadest potential audience. Otherwise, it would be better to launch your software first on the App Store.
--- After 0.8 ---
--- After 0.8 ---
Microsoft apps for business
Microsoft Bookings makes it simple to schedule and manage appointments. Bookings contains a web-based booking calendar that interacts with Outlook to help you organize your staff's schedule and allow your clients the freedom to book at their leisure. Customer satisfaction is improved by using email and SMS text reminders to prevent no-shows. Repetitive scheduling duties are reduced, which saves time for your company. Bookings may be created to match the scenario and demands of various segments of an organization because of its built-in flexibility and capacity to modify.
To summarize, it might be highly profitable if you want to bring supply and demand together through an inventive solution. All parties can benefit from a well-designed online booking app.
--- After Content ---
--- After Content ---