10 Utility Apps to Convert Your Android into a Handy Toolbox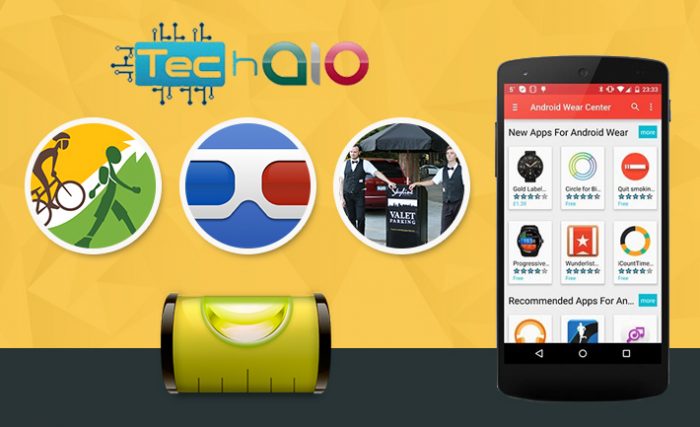 Do you know that your Android phone is not only a device just to communicate, browse, share or play? It can be converted into a rich toolbox carrying a number of utility tools that make your day to day work easier and also impress your friends!
--- Before Para 1 ---
--- Before Para 1 ---
Maybe you keep forgetting where you have parked your car? Or you may be in need of translating a foreign language in real time. Maybe you need to scan a document or a barcode? All this can be done easily from your Android phone only. All you need is installing some utility apps.
From car locator, speed gun, ruler, protractor to compass or even a dog-whistle, all you will find in these amazing utility apps that are sure to make your life easier.
Valet – Free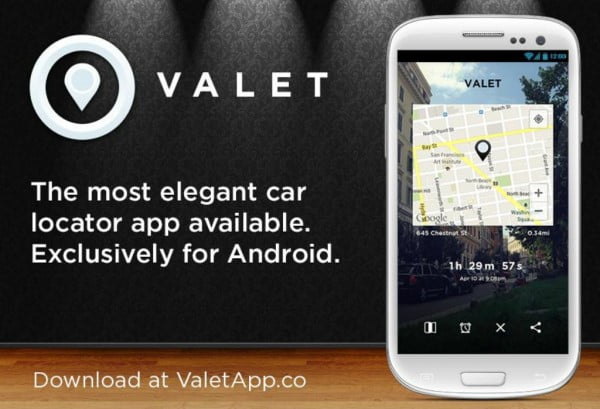 This app has feature to remember where you park so you don't have trouble finding your car ever again. You can set your own parking meter timers and street sweeping alarms. This app is available exclusively on Play Store for free.
User can also enable app's parking sensor or use Bluetooth or Car Docks to automatically set a parking location. Then, the app remembers where user parked his vehicle with Find My Car feature and he gets turn by turn directions to go back to the vehicle.
There is built in parking timer, street sweeping reminder (hour, daily, weekend or monthly) and much more. It is now utilizing new Google Play Services location API's to enable the app's unique automatic parking sensor.
Google Goggles – Free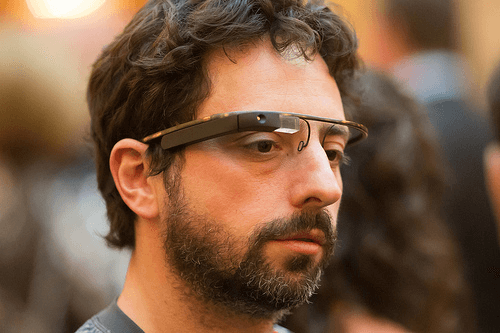 Google Goggles is a landmark application by Google Inc. that comes handy in your daily life. This app can provide you with relevant data from the Google's database about anything you search for.
For example, you search by taking a picture of a painting, a famous landmark, a barcode, a QR code, a product, a book/CD, or a popular image. You are given all useful information about that search, if Goggles finds it in its database.
Goggles has multiple language support, which includes languages like English, French, Italian, German, Spanish, Portuguese, Russian, and Turkish. It can read in all of these languages using OCR and also translate its input into other languages. You may add to your contacts just by scanning business cards or QR codes. Goggles can even solve Sudoku puzzles!
My Measures and Dimensions – $3.82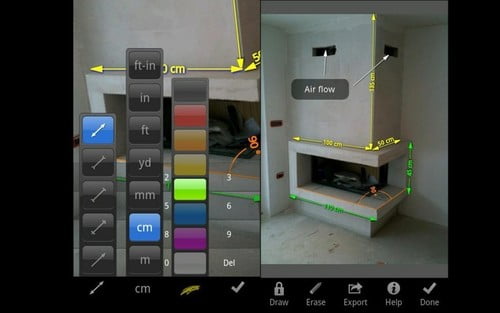 My Measures and Dimensions is a powerful app for taking measurements in real time. It is all about measurements and dimensions. The user has to take a photo of the object he wants to store dimensions of.
With this app, he can add dimensions, arrows, angels and text in the picture very easily. Now the measures are stored and one can see and share them anytime anywhere. Hence, it's a must-have tool for people like engineers, carpenters, real estate agents, architects and construction workers. It also organizes the dimensions well.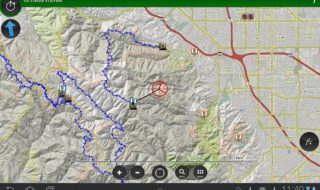 This app offers offline GPS mapped location, i.e. without any mobile signal. Used & trusted by over 150 Search & Rescue teams across Europe and North America, the app uses OpenStreetMap & OpenCycleMap Global Street & terrain mapping for its service. User gets GPS mapped location, even without signal.
He has to previously download premium maps or create a saved map. You can also record your journey on the map share it and even add photos to it. It shows real time distance, speed, altitude and much more and gives you personalized route suggestions too. So, it proves to be a really great app for travelers, mountaineers, hikers etc.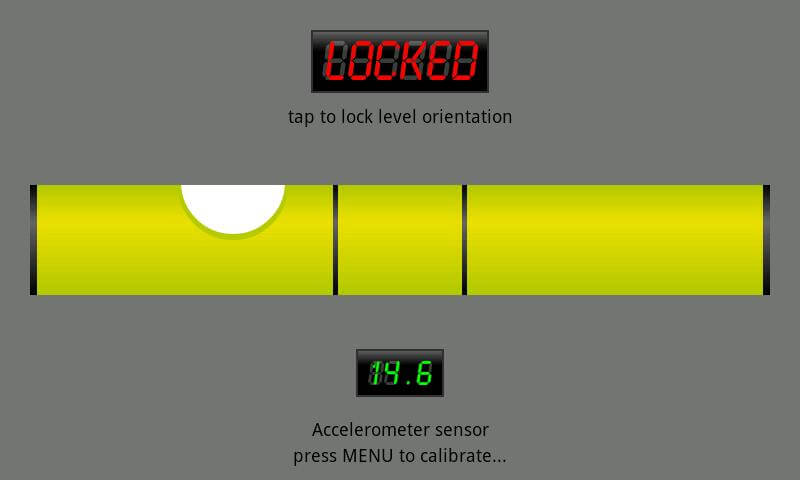 --- After 0.5 ---
--- After 0.5 ---
This app can be used to ensure that an object is leveled properly or not. Actually, user holds the side of the phone against the object that is to be leveled, or lay it on flat surface for a 360° level. The app tells if the level is perfect. After downloading this app, user can calibrate, show angles or lock a specific orientation.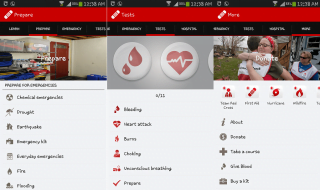 This app has been honoured with various recognitions like "8 New Apps You Don't Want To Miss" (6/16/2012) by Mashable, or "The 50 Best Apps for Parents of 2012" by Babble.com. It offers fast access to expert medical advice for all conceivable emergencies.
Videos, animations as well as interactive quizzes are available to user that will make learning first aid really very easy. It is also integrated with the SOS call number '911' so that you can call for help immediately, when necessary. The app is available in English and Spanish. Moreover, it is ad free and spam free and works offline!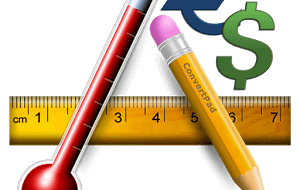 ConvertPad is perhaps the most versatile and amazingly-featured unit converter for the Android platform. It has got a currency converter and calculator to offer. It offers a simple but the powerful UI for unit conversion. With 10,000,000+ users, ConvertPad offers a fast and real time currency converter and unit converter.
It supports more than 160 currencies and is intuitive and easy to use. It also converts currencies, lengths, distances, time, clothes sizes and electric units like voltage/dB/watts/ and a lot more.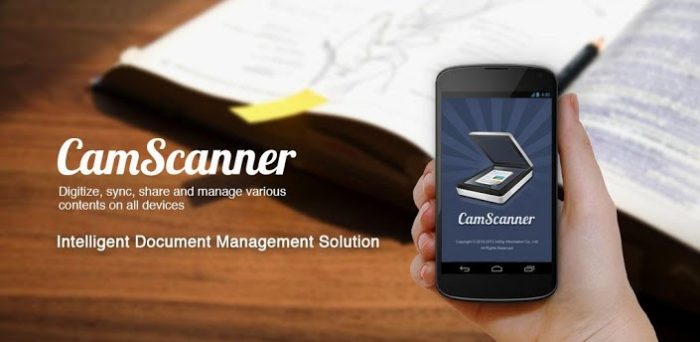 CamScanner is an easy to use tool that comes in handy when you need to scan a document. It creates a scanned copy of your document with your device camera, saves it as a PDF or JPEG and you get to carry your own portable scanner in your pocket.
--- After 0.8 ---
--- After 0.8 ---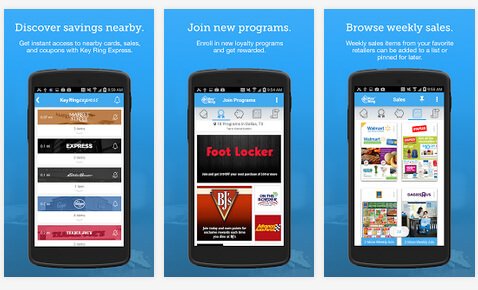 Have you ever faced the problem of losing your membership cards or vouchers? The Key Ring app gives you the ability to store, organize and manage all your coupons, shopping vouchers, loyalty membership cards, rewards etc.
At one place in your Android phone. You simply have to save the required bar-code (or membership code) and you will be notified about all upcoming sales or offers. You can even create and share shopping lists and set reminders with it too.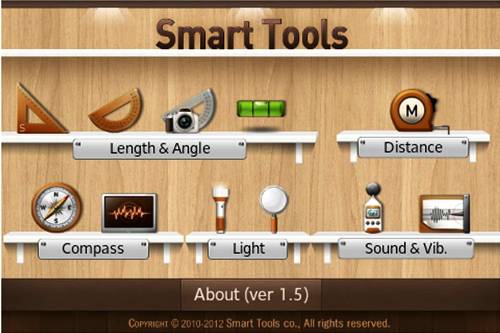 This app is one big package of a total of 30 great utility tools in just one app. It is actually a great app to have with you.
The tools offered in Smart Tools include a ruler to measure dimensions of different objects (no calibration needed), Level meter to check the surface levels, a speedometer that displays you the speed on a racing-style gauge using GPS, Smart light which works as a manual torch light, as a strobe light or as a music light show, a sound meter to monitor the current sound pressure level and its spectrum, location map which shows your current location on the map, a distance meter that measures distance and height of different objects, a speed gun to measure speed of moving objects, a compass, a magnifier, a mirror a protractor, a stopwatch, a metal detector, a vibrometer, a luminosity meter, a color sensor, a unit converter, a pitch tuner, a bar-code and QR-code scanner, a cardiograph and even a dog whistle.
Tools support both unit formats (metric/imperial) and several languages as well. However, not all devices have the required sensors to support all the offerings of this app.
--- After Content ---
--- After Content ---