Here Are Top Laptops with USB C Ports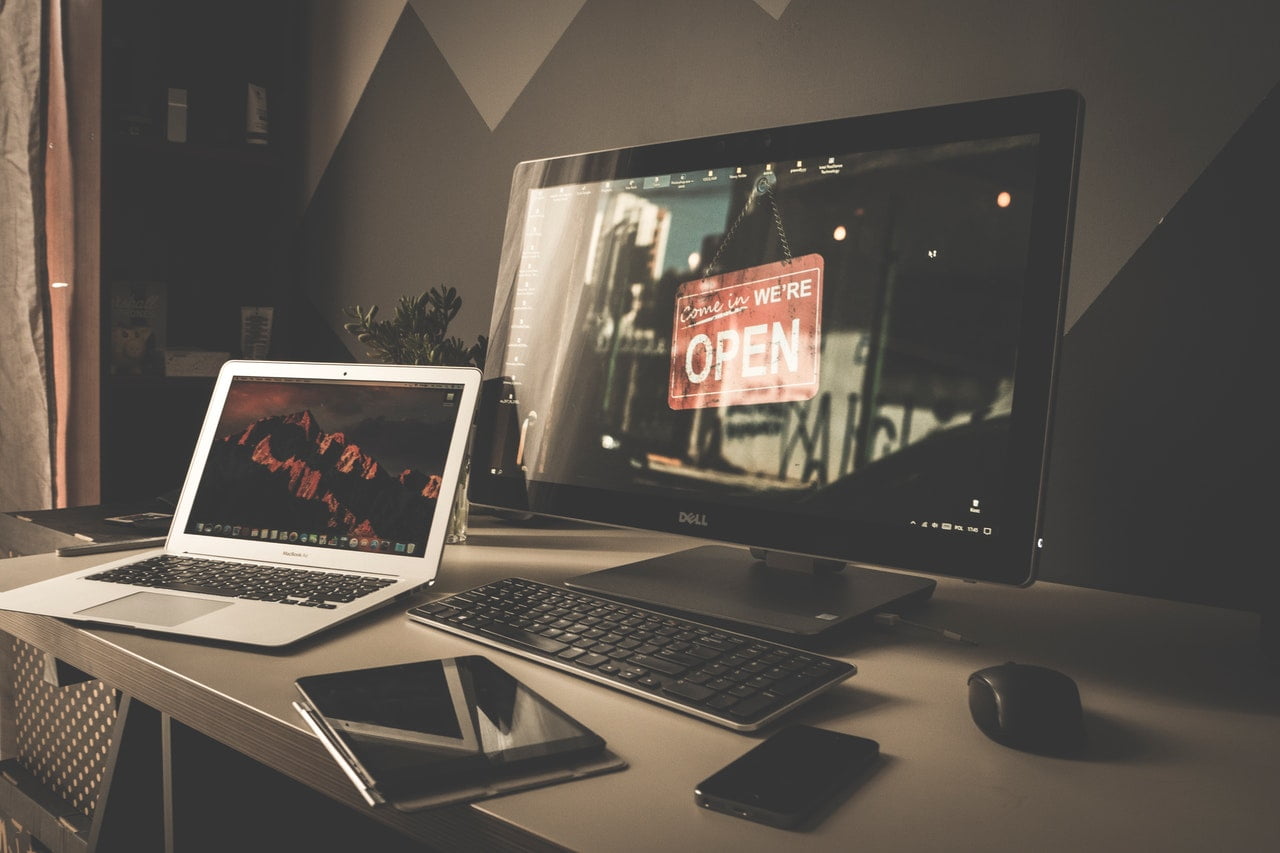 --- Before Content Eh ---
--- Before Content Eh ---
As the latest USB technology available for both power and connectivity, it's no wonder why laptop manufacturers have turned their attention to producing USB-C compatible devices. It comes with a lot of advantages, the most appealing being its packaging as a universal power plug on a variety of gadgets such as phones, tablets, and laptops. Its functionality doesn't stop there, as this USB standard also has the ability to transfer data at a superfast rate and allows for fast-charging of phones by sending out and receiving high amounts of power.
--- Before Para 1 ---
--- Before Para 1 ---
All these can be done simultaneously; that is, when a single USB-C cable is hooked to a dock, it can connect up to twelve various peripherals, charge your laptop, and send video out to several different monitors—all at the same time!
Did all that convince you to switch to a laptop with USB-C ports? Here are the top laptops you can consider for just that reason:
The All-Rounder: Dell XPS 15
Price Starts At: $1,058
--- After 0.2 Eh ---
--- After 0.2 Eh ---
If you're looking for a machine that's just great all around, then this one's for you. The Dell XPS 15 features a GTX 1050 Ti graphics card that gives you more horsepower for your graphics and has a Thunderbolt 3–enabled USB-C port, allowing for files to be transferred faster. With a processor that's up to an 8th Generation Intel Core i7, a 1 Terabyte SSD, and a 32GB RAM, this is one laptop that lets you do everything you need it to do. Plus, it looks great!
The Business Laptop: Lenovo ThinkPad X1 Extreme
Price Starts At: $1,462
Graphics professionals, in particular, will find much to love with this laptop. Aside from the four USB-C ports (two Thunderbolt 3–enabled and two 3.1s) that gives you more connectivity for multiple USB-C accessories, its display can also be set up with up to a 15.6-inch 4K OLED with touch and HDR, which also comes with X-Rite Pantone color calibration.
The 2-in-1 Lightweight: Dell XPS 13 2-in-1
Price Starts At: $980
This machine features two USB-C ports, as well as 10th Generation processors from Intel. Its USB-C ports are Thunderbolt 3–enabled, which allow for speedy file transfers and more power to external accessories like eGPUs. It comes in a thin design, offers great typing experience, and is perfect for the user who finds a touchscreen necessary in a convertible laptop that can be taken anywhere on the go.
--- After 0.5 ---
--- After 0.5 ---
The Uber Lightweight: LG Gram
Price Starts At: $978
It certainly helps that USB-C ports are much thinner than the more common and standard USB ports we've come to appreciate over the years, enabling laptop manufacturers to produce thinner and sleeker designs. If you're looking for the lightest laptop you can work with, perhaps you'd find what you need in the LG Gram. It clocks in at just 1.15 kg and is fully equipped with an Intel Core i7 8th Generation processor, integrated graphics, a Full HD 14-inch touch display, and a 512GB SSD. While its USB-C port isn't Thunderbolt 3–enabled, it's still great for transferring files quickly and works well with a handy multiport adapter, so you can get the most out of the device.
--- After 0.7 Eh ---
--- After 0.7 Eh ---
The Gaming Laptop: Razer Blade Stealth
Price Starts At: $1,100
Designed by gamers for the gamer that also needs to get some work done, the Razer Blade Stealth not only has a Thunderbolt 3–enabled USB-C port, it also comes with two USB 3.1s, and a Gen 2 USB-C 3.1 port. It boasts a full HD touch-enabled 13.3-inch display and is built with up to 16GB RAM and a processor that's an 8th Generation Intel Core i7. With its Thunderbolt 3–enabled USB-C port, you can easily connect to an external GPU to kickstart an awesome gaming session.
--- After 0.8 ---
--- After 0.8 ---
The Beautifully Designed: Huawei Matebook X Pro
Price Starts At: $1,480.99
--- After 0.9 Eh ---
--- After 0.9 Eh ---
With its gorgeous external design, this laptop is definitely one of the most aesthetically pleasing ones currently on the market. Its appeal is further enhanced by a 13.9-inch touch display, 8th Generation Intel Core i7 processor, and up to 16GB of RAM. This beauty also has plenty of USB-A and USB-C ports for your convenience, including a Thunderbolt 3–enabled USB-C.
Thinner, twice as fast, and can support multiple connections at once, the USB-C port is easily a step into the future of gadgets. Whether you're looking for something with more attention to horsepower, design, or weight, there's definitely something for everyone in the many USB-C laptops now available in the market.
--- After Content ---
--- After Content ---