PDFBear: An Online Class Essential Tool for Students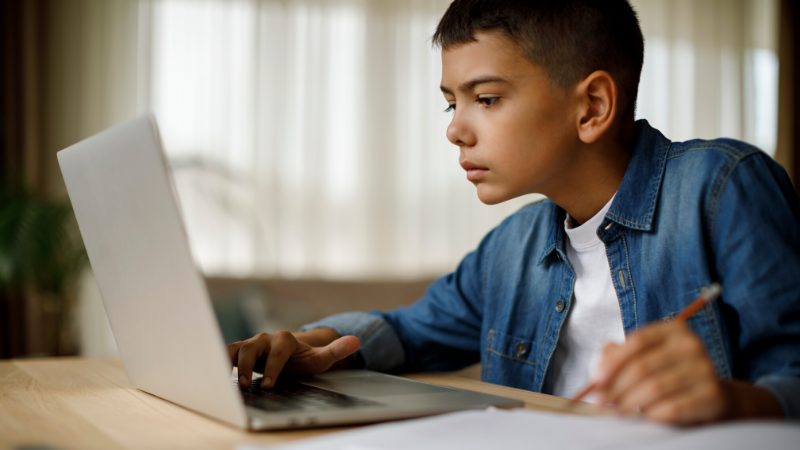 As the pandemic has halted a lot of businesses and establishments, we have to adjust to keep moving forwards. In this modern age, we have the internet and technology conveniently aiding us to keep going. Other than employees and other workers, students have also made big adjustments to keep up with their classes. Nowadays, schools have implemented online teaching to keep students safe within the comfort of their own homes. With this, readings and reviewers have also become digital. As a student, you need to have the best tool to help you with your digital documents. Most digital documents come in PDF format, and we'll discuss why in a little while. In this article, we'll introduce you to a nifty online tool to help you with your digital documents, helpful for converting PPT to PDF, Word to PDF, and so much more! Keep on reading to find out more.
Digital documents in PDF
Before we get into the best online tool for your digital document needs, let's first discuss why they're mostly in PDF format. First off, PDF is the most convenient format out there. You can access or open it on any electronic device. Whether it's a smartphone, computer, or tablet, access is direct! There's no need for any additional apps or downloads before opening a PDF file. Next, this file format is easy to save and share. Since raw files are bigger, you get to save more memory space with PDF. This makes this file format faster to save and send to other people. And last but not the least, PDF files don't change their formatting. When submitting a written requirement or project, one big problem you can encounter is format changes. This isn't a problem with PDF files as they keep their formatting or overall look. They won't change depending on the device or software used to open or access them. Awesome, right? Therefore, most people prefer PDF documents over any other file format.
Say hello to PDFBear!
So now that you know why most digital documents are in PDF format, let's introduce you to one of the best PDF tools out there today. This awesome online tool is called PDFBear. It's an easy-to-use and easy-to-navigate online software as a service (or SaaS) tool for all your PDF needs. It provides great quality services without charge. Yes, you read it right, PDFBear is free! No need for any payments or subscriptions before using it. Just access their website on your browser, upload your file, and you're good to go! Their website is laid out neatly, so you won't have any problems looking for the features you need. Also, your files are kept safe with PDFBear. Their website won't save your files and auto deletes them an hour after being uploaded. So, your files won't get into the wrong hands!
Some PDFBear features for online classes
Now that you know why PDF is the best format around and we've given you a brief introduction to PDFBear, here are some features of PDFBear to help you with your online classes.
PPT to PDF
Online classes have lectures and PowerPoint presentations⎯naturally! So, to make your reviewing sessions easier, use the PPT to PDF feature to help you out. Once again, you won't have to worry about the PowerPoint slides changing in format. It will look the same once converted to a PDF file. Now, you can review your lectures and lessons on the go using your tablet or smartphone easily!
Word to PDF
As a student, your teachers or professors will ask you to write papers and essays. For you to make sure that your paper will be easily read by your recipient, convert them first to PDF. Since we would usually produce written papers with Word software, there is a huge tendency for format changes. Once again, this can also depend on which software or device the recipient will open the Word file with. Spare yourself and your recipient the hassle by using this feature of PDFBear.
Split PDF
Since you'll be given readings and reviewers in PDF format, the Split PDF feature will be very helpful! You can easily separate the pages with the information you want to look back at the most. Then you can turn them into a separate file. This is so much more convenient than looking through dozens of pages to look for the parts of your reviewer you want to focus on.
All the best for your online classes!
It's odd when you look back at how things have changed these past months because of the pandemic. But thankfully, we have the technology by our side. As technology is readily available to help us, we must make the most out of it. We hope our article helps you out in your online classes. Changes come with adjustments, so adjust well! We've mentioned only three PDFBear features, but once you visit their website, you'll see so much more! Try it out for yourself and be amazed at what you can do with it. Good luck!