A detailed run-through of the most happening things in Instagram that deserve your attention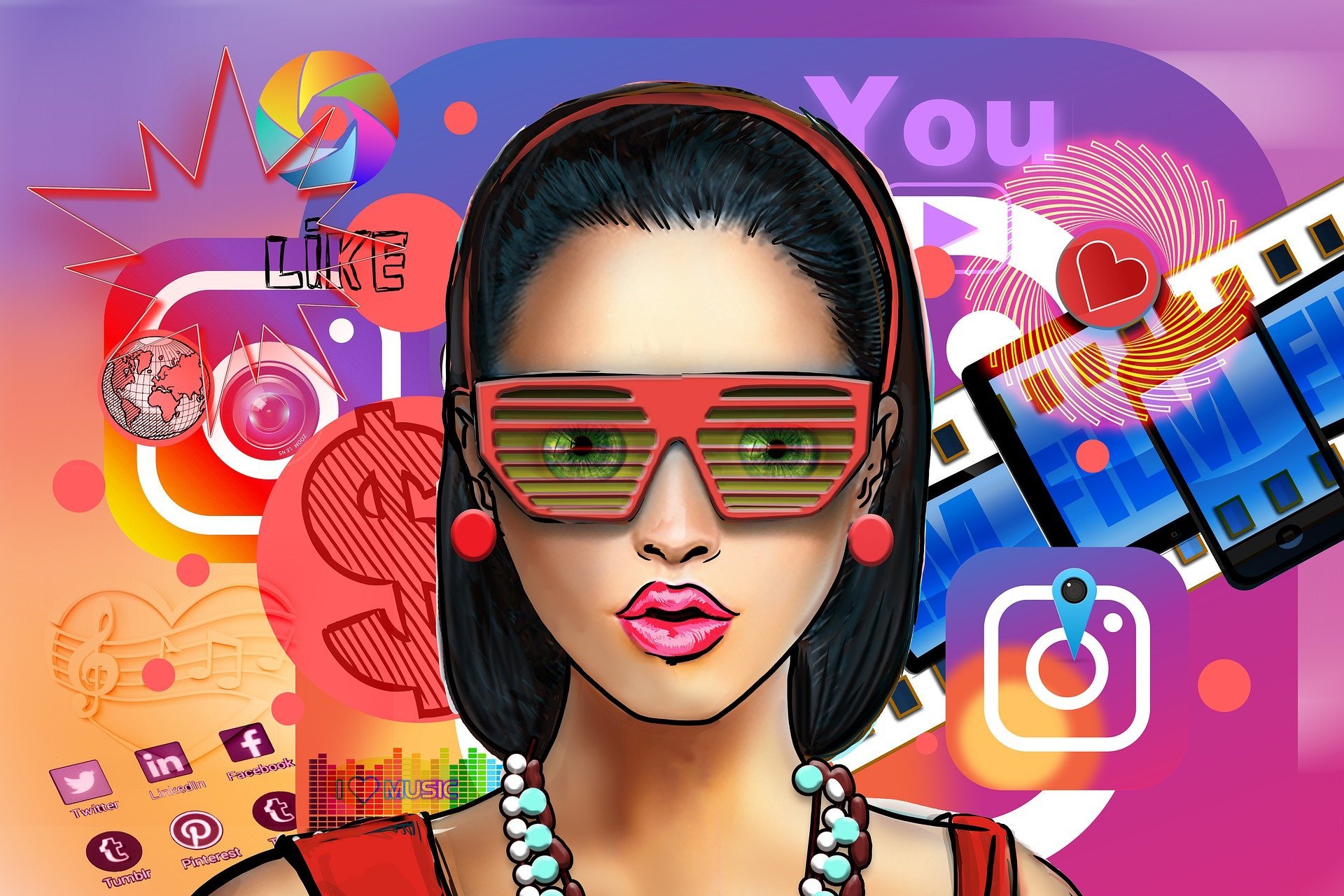 When you know that change is the only thing constant, it applies all the more to the digital marketing landscape. Social media is perpetually evolving and changing, experiencing a circus of algorithm updates, demographics, and the latest memes and trends.
The news is that IGTV has taken the lead in trends. Ever since its launch, you couldn't decipher its modus operandi, particularly for Instagram strategy for marketers. After a round of updates and changes to the IG platform, IGTV is alive and kicking, and it's going to rule the roost in the coming year as well.
Instagram has added the concerned IGTV tab to its Explore navigation page, providing more opportunities to users, helping them to find content creators and videos. Instagram has also included the option of IGTV video previews within your regular feed.
It helps you discover the accounts you follow, the accounts that create video content in the longer format.
Since you know that IG Stories aren't going anytime soon, it's time for cross-promotion of your content to your FB page. You channelize Stories tools, such as coloring tools, fonts, stickers, Boomerangs, and more.
After reaching 10k followers, you can regularly link the domain to your website content for boosting traffic. Before reaching 10K followers, you'd better know how to reach 1K fans. And here is a useful guide for you: how to get 1k followers on Instagram in 5 minutes.
The commercial spectrum
Since its advent in 2010, IG creators have primarily monetized their followers through brand partnerships and affiliate marketing. Instagram has come up with new features that allow content creators to make cash directly.
The platform has tested Badges with small segments of businesses and creators. Viewers spend 99 cents-$5.50 to shine in the comment section, and earn heart badges and unlock other features.
All these happen in live broadcasts. Creators are receiving the entire revenue they earn through badges in the test phase.
You also IGTV ads tests. The ads can continue for 15 seconds. They will appear once you click to watch the full IGTV stuff. It's akin to YouTube, where they share 55% of advert revenue with the creator.
Additionally, there are Live Shopping components that allow brands and creators tag items during live videos.
These changes create competition among marketers to retain content creators. They also include a pool of specialized creators, enabling them to monetize their followers by producing great content. The focus isn't merely on featuring on valuable experiences and products.
That's the sole reason why many are shunning the influencer label and choosing ambassador or creator. The influencer tag has become a cliché.
The ballgame of posts and likes
One of the biggest trends is hidden likes leading to more posting. Instagram has had a stint with hiding likes as well. It's a drastic change that'll surely impact users. When you can be more authentic and personal, the fun quotient is bound to increase.
You know you can view Instagram stories without following them and not viewing likes means less pressure. More the fun, more the posting, which leads to more connection and organic growth.
Likes have become what it truly is, a vanity and ego metrics.If you don't get enough likes, you're cool or popular enough, or your content isn't that good. This mindset will soon become extinct.
Another compelling trend is long captions.
While the short and sweet format is pretty bland now, the long ones include micro-blogging and storytelling aspects. With long captions gaining popularity, storytelling has become the new trend.
Words do connect people and you can see that from people responding to long captions with comments in the stream. Interestingly, you don't even need to provide a call-to-action. With IG becoming more personal every day, a personal tone and content can get you likes without toiling for them.
The interactive IG Stories
When you post a poll, it's a great way to bolster your community and engage others in your post. Instagram stories entail marvelous features, such as countdown timers, question stickers and external links.
As soon as you make announcement of new product or price modification on your Stories, you can get feedback. Your Story Highlights can be pretty handy.
You can save your content in your highlights, where it's a permanent resident.
Since your highlights can also serve as a gateway to new visitors to your platform, you can introduce your business or group there itself.
The new Explore tab is an outstanding feature to engage more audiences in your niche. However, you need enough followers to make your business visible on the Explore Tab.
It all begins with creating a catchy image, focus on the kind of businesses/content your audience follows, and the stuff they like. Produce that on your account and engage the folks.
Geo-tagging is crucial and you need to use hashtags and location tags. They will boost your post, even if you're not a top-ranking creator on IG. When people in your vicinity search for it, the concerned tag can really help you.
Instagram Shopping is the game changer
It's all about online selling. Instagram doesn't limit its Shopping feature to brands that add direct purchase links to their posts. You have an entire consortium of online sellers/vendors engaging in exclusive business on Instagram.
The visual style or modality of this platform makes it easy and ideal for brands to showcase their products and services to potential buyers.
Considering that you already know about shoppable posts, IG selling is a notch above it.
You can now buy links in IG stories. How many times do you see the Swipe Up to Shop feature now? The frequency says it all.
Instagram boutiques are also on the rise. Virtual boutiques are mushrooming on the platform and brands are displaying their range.
Again, its visual style bolsters a virtual display of your product. When you have the right hashtags to promote the brand, it will surely reach your target audience.
Vertical videos are here to stay. As more and more people use mobiles for accessing social media, vertical videos are going to be the king. IGTV, Stories, and Instagram Live all support this format, making it a massive trend. It's mobile-friendly, drawing more users.