Best Phones under 35000 in India in 2018 with the Top Camera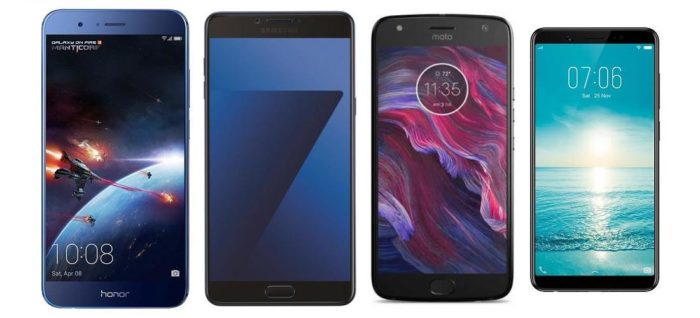 --- Before Content Eh ---
--- Before Content Eh ---
Which is the Best Mobile under 35000?
Apple iPhone 6S, LG V20, and OnePlus 3T are the best phones under 35000 in India with a good camera. These are some high-end phones with awesome specifications. It definitely creates a worry for buyers when spending this much and not being sure whether they are investing in right phone or not.
--- Before Para 1 ---
--- Before Para 1 ---
Here we have tried to help by sorting out some best smartphones under 35000. Phones under 35000 budget offer 3GB RAM, 2k display, and 4K video recording. Powered by some of the top line processors, these phones are really smooth and provide great performance.
--- After 0.2 Eh ---
--- After 0.2 Eh ---
Best Phones for your Budget
Apple iPhone 6S
| Type | Description |
| --- | --- |
| RAM | 2 GB |
| Processor | 1.84 GHz, A9 Chip, M9, PowerVR GT7600 (six-core graphics) |
| Battery | 1715 mAh |
| Camera | 12 MP, 4k recording, 5MP front camera |
| Display | 4.7 inch, 750 x 1334 Pixels, 3DᅠTouch, 326 ppi |
| Memory | 32GB |
| Connectivity | Single Sim, 4G, Touch ID Fingerprint Sensor |
| Buy from Flipkart | Buy from Amazon |
OnePlus 5
| Type | Description |
| --- | --- |
| RAM | 6 GB |
| Processor | octa core Snapdragon 835 |
| Battery | 3300 mAH lithium-ion , Dash Charge technology |
| Camera | 20MP+16MP primary dual camera, 6MP front facing camera, 4k videos |
| Display | 5.5-inch, 1080p full HD display, |
| Memory | 64 GB |
| Connectivity | dual nano SIM dual-standby (4G+4G), 4G, Fingerprint scanner, all-metal unibody and NFC enabled |
| OS | Android v7.1.1 Nougat |
| Buy from Flipkart | Buy from Amazon |
Honor 8 Pro
--- After 0.5 ---
--- After 0.5 ---
| Type | Description |
| --- | --- |
| RAM | 6 GB |
| Processor | Kirin 960 octa core processor, Mali-G71 MP8 GPU |
| Battery | 4000 mAH , Fast charging technology |
| Camera | 12MP + 12MP primary dual camera, 8 MP front facing camera |
| Display | 5.7-inch , 2k display, 515ppi |
| Memory | 128GB internal |
| Connectivity | Dual SIM, 4G, NFC, Fingerprint Sensor, Jaunt VR |
| OS | Android 7.0 Nougat OS |
| Buy from Amazon | Buy from Flipkart |
LG V20
--- After 0.7 Eh ---
--- After 0.7 Eh ---
| Type | Description |
| --- | --- |
| RAM | 4 GB |
| Processor | 2.15 GHz, Quad Core, Snapdragon 820 |
| Battery | 3200 mAh, Quick Charge 3.0 |
| Camera | 16MP Rear Camera, OIS, 5MP Front Camera |
| Display | 5.7 inch Quad HD 2k Display |
| Memory | 64 GB, microSD dedicated slot |
| Connectivity | Dual Sim, 4G VOLTE, Shock Absorbing Material, Finger Scan |
| OS | Android Nougat 7 |
| Buy from Flipkart | Buy from Amazon |
Sony Xperia Z5 Premium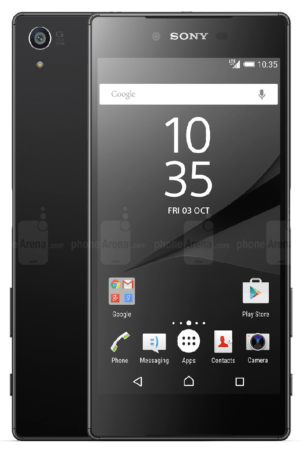 --- After 0.9 Eh ---
--- After 0.9 Eh ---
--- After 0.8 ---
--- After 0.8 ---
| Type | Description |
| --- | --- |
| RAM | 3 GB |
| Processor | 2 GHz, Snapdragon 810, Adreno 430 |
| Battery | 3430 mAh |
| Camera | 23 MP, 4k recording, 5 MP front camera |
| Display | 5.5 inch, Ultra HD 4K display |
| Memory | 32 GB |
| Connectivity | Dual Sim, 4G |
| Buy from Flipkart | Buy from Amazon |
Samsung Galaxy C9 Pro
Type
Description
RAM
6 GB
Processor
1.95GHz , Octa Core, Snapdragon 653 , Adreno 510
Battery
4000 mAh Li-Ion Battery
Camera
16MP Rear Camera | 16MP Front Camera
Display
6 inch Full HD Display,
Super AMOLED
Memory
64 GB ROM | Expandable Upto 256 GB
Connectivity
Dual Sim, 4G LTE
OS
Android Marshmallow 6

Buy from Flipkart
Buy from Amazon
--- After Content ---
--- After Content ---