Top Apps to Convert Word to PDF on Android Phone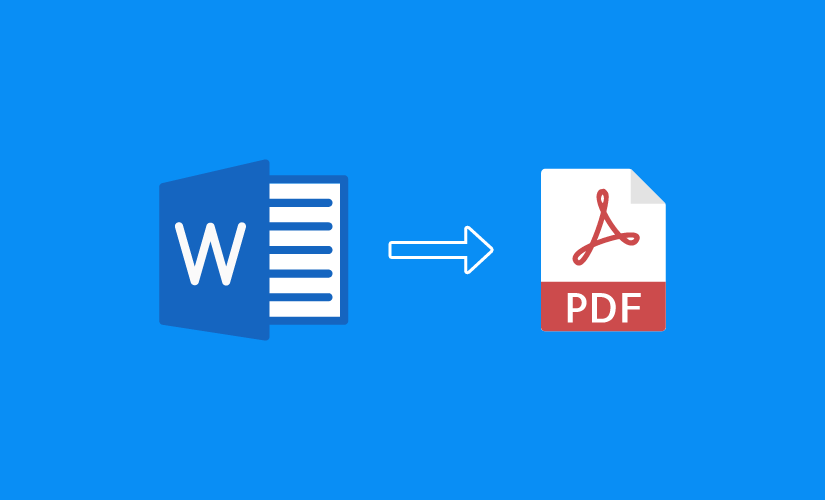 More and more people are getting mobile phones as every day is passing by. Mobile devices are taking over and are becoming the new work field and playground of modern technology. In this small post, we are about to tell you all about the best word to pdf applications. The reason we would be discussing these applications is that today people are more interested in converting their word files from their mobile phones rather than transferring them to the desktop systems. So, if you are one of the words to pdf application finders, then you should start reading the content below that we have prepared for you guys.
Top android applications for the word to pdf conversion
Here we have mentioned some of the top-notch apps for android devices. There are more than hundreds of apps on the play store, but not all of them are capable of producing accurate results, and this is why we would want you guys to get hooked with the top apps.
Free PDF Converter – Convert PDF to Word Document
This free pdf converter belongs to the CA applications. You can convert pdf files to different file formats and vice versa with this easy pdf converter app. This app is free and can be used by anyone. This is a convenient pdf to word app with no restrictions nor formalities in its working. Just install this app on your device and start entering the files that you need to convert. Not only you can use the pdf converter to change the formats, but you can also edit pdf files, split them, merge them, lock them, unlock them, watermark them and also add signatures or comments in them.
PDF element for Android
PDF element is a famous worldwide program that can be used by anyone who has a smartphone. One can download this android application for free on their device. This is a perfect app that can help you convert word files to pdf and vice versa as well. This application comes with a vast list of editing tools, including the ones that are capable of converting pdf files to every office format. You can also use this program to add comments in pdf files and edit them accordingly. It is integrated with online storage spaces like Google drive, one drive, Dropbox and office as well.
Word to PDF converter and PDF creator online
The word to pdf converter and creator application is yet another android application that is very much easy to use. If you want to convert doc/word to pdf and have no experience in this regard, then this is a perfect resource for you. You don't have to have experience or skills to operate this app. Not only this application is capable of converting files to different formats, but you can also create a pdf file from scratch and edit it as you like. This is an efficient and free pdf converter application.
All files converter
As the name of the android application suggests, it has great expertise in converting all kinds of files to pdf and vice versa. The most common and vital conversion that you can make with this program is the word to pdf conversion. You can also convert pdf to word, jpg, excel and other office formats. This application has its very own office suite converter tool. You will surely be surprised and shocked to know that this all converter tool is not only restricted to the conversion of documents, but you can also use it to convert video and other media content to diverse formats including mp3, mp4, FLV, Gif and many more.
Free PDF converter-OFFWIZ
This is yet another online application that can be used to convert word files to pdf and pdf files to word, ppt, excel, PNG, and also to JPG formats. The application merely takes less than five seconds to convert a file to another format by keeping intact the original format and style of the file. It is considered to be one of the most excellent online converter tools available in 2020. You can not only convert files with this application, but you can also send or share them via email or messaging applications. This is also amazingly easy to operate the program.
Doc to PDF converter-Sam yak
With this android application, you can easily convert a word file to any format you like including pdf. You can also treat pdf files with this application, and this is why it is also ranked among the best free pdf converter programs. You can enjoy speedy and furious conversions with this application. The app supports all formats including doc, docx, Xls, xlsx, ppt, pdf, CSV, txt, BMP, gif and also PNG files. The application analyzes the content that you have entered and converts it in your desired format and highest quality.