Shopify vs. Shopify Plus: 5 Main Differences You Need to Know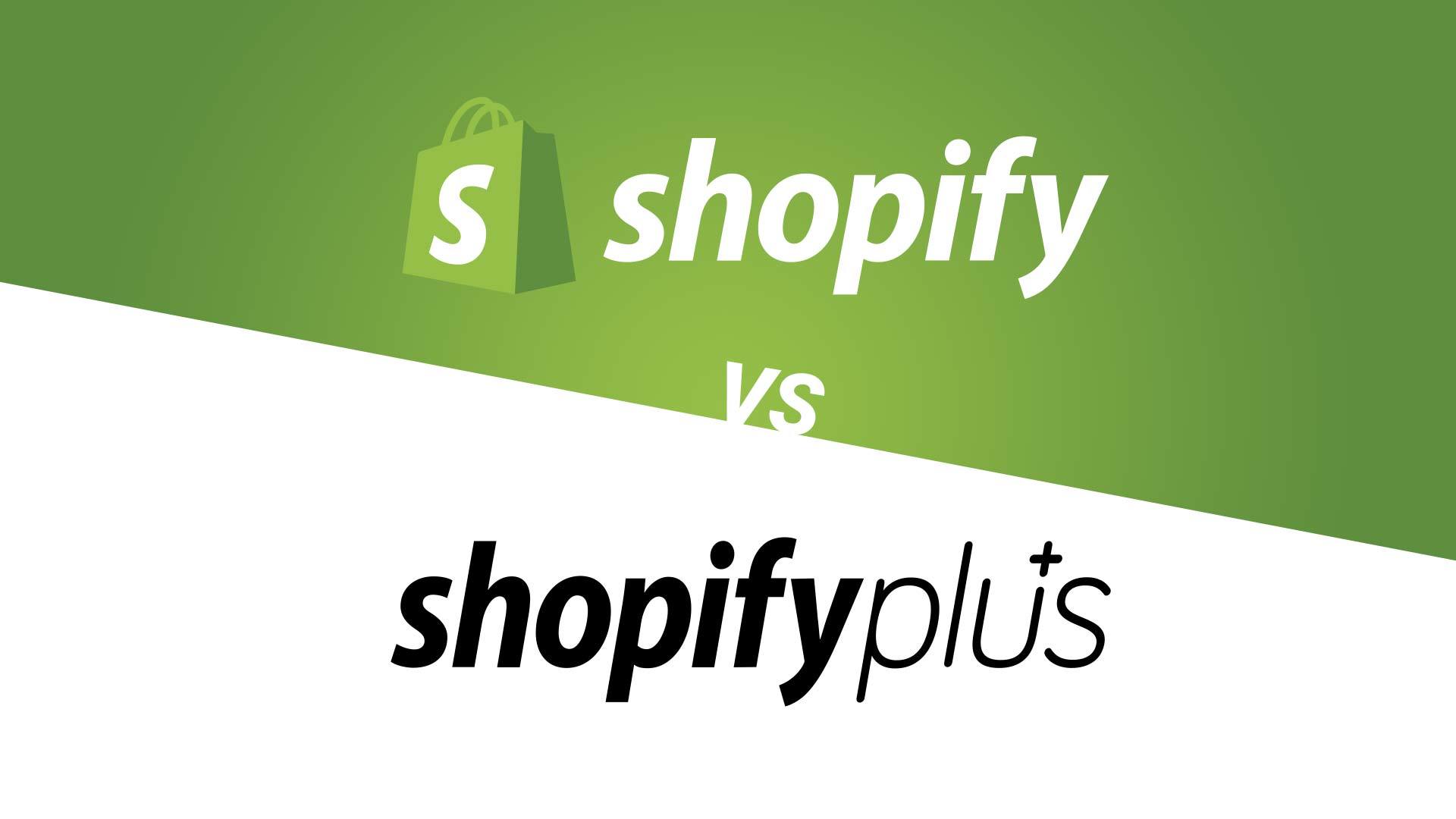 If you use Shopify to manage your online store, then you're probably familiar with Shopify Plus. These two e-commerce website builders use the same dashboard and provide similar services – managing your ecommerce store. But the experience is going to be different when you choose one over the other.
--- Before Para 1 ---
--- Before Para 1 ---
Shopify is one of the incredible tools for building and managing e-commerce stores. It's ideal for small, medium, and large businesses. On the other hand, Shopify Plus is the best choice for massive corporations as they need more advanced platforms to manage their enormous stores. So, if you're still not sure which to choose, we are here to help you discover the benefits of Shopify Plus and Shopify.
Shopify vs. Shopify Plus Pricing Plans
Shopify's transaction fees are lower than when using Shopify Plus. Shopify offers affordable fees to cater to small to large businesses, while Shopify Plus strictly caters to enterprises with massive sales. Shopify has three famous pricing plans.
Basic Shopify ($29/month)

Shopify ($79/month)

Advanced Shopify ($299/month)
Shopify provides a 14-day free trial so that you don't have to risk your money trying to figure out whether it's the right one or not. The Advanced option has more features that'll tickle your fancies. It offers more affordable shipping rates. You'll also get professional reports when you use the Advanced option. To access the Shopify Plus pricing plan, you have to directly contact Shopify Plus first because the pricing plan is less visible. You negotiate according to your volume of sales. Transactions fees with Shopify Plus are high for each transaction.
Shopify vs. Shopify Plus Design Flexibility
Both offer over ten free themes and 59 paid ones to use when setting up and managing your ecommerce store. You can use the drag-and-drop option to display the products at their suitable places where customers will access them easily. Themes are available in different languages, so you can open online stores to serve people from different countries using their relevant languages.
But Shopify Plus goes deeper than that. You don't have to customize and edit your e-commerce platform since the Launch manager does all that for you. Shopify Plus also has a theme language called Liquid that helps you customize your platform to a high degree. Here, you can customize your platform by altering the theme to your preferred taste.
--- After 0.5 ---
--- After 0.5 ---
Shopify vs. Shopify Plus Ecommerce Features
You can sell your products in different places using Amazon, eBay, Facebook, and Instagram. This helps to make sure you access many customers. You also diversify your revenues to create chances of making more sales. In addition to that, when customers abandon carts without buying, Shopify automatically sends them an email to find out whether they're still interested in the product. Customers can also use the currency of their choice when buying products from your store.
Shopify Plus does most of the heavy lifting for you. It has a script editor and Shopify Flow that give your online store a more refined taste and impression. Script editor helps you customize your online store helping you control the shipping method, payment methods, and line items. Shopify Flow enables you to make a follow-up to know which products customers buy the most. You can change your homepage to ensure they find these products more efficiently.
Access to More Advanced Apps
With Shopify Plus, you can access exclusive apps that aren't available to customers using a regular Shopify. Some of these apps include:
--- After 0.8 ---
--- After 0.8 ---
Shopify Flow that helps you to automate the tasks in your online store.

Launchpad that helps to automate product launches, flash sales, and sales campaigns.

Script Editor helps create a personalized first impression for customers to buy what they put in their carts.

Transporters help to send products to the customers' destinations.

Bulk Account Invite that sends emails inviting customers from other platforms.
Shopify vs. Shopify Plus Support Group
Shopify has a dedicated support group that comes to your aid when you encounter issues along the way. They are available 24/7, and you can access them via phone calls, emails, or live chats. Shopify Plus does the same but has more in store for you. They have a launch manager and merchant success manager striving to make your online store a success.
Conclusion
Both Shopify and Shopify Plus serve eCommerce stores under the same dashboard, but the taste is different when you choose Shopify Plus. Shopify is ideal for small, medium, and large businesses. In contrast, Shopify Plus is more advanced than Shopify and offers more advanced services to big enterprises with more extensive sales. It gives you more flexibility and high-quality support options, and more advanced apps.
--- After Content ---
--- After Content ---